Armor Inkanto APR600 Ribbon

Buy The Armor APR600 Wax Resin Thermal Transfer Ribbon from Supplyline:
ARMOR APR®600 WAX/RESIN is the worldwide reference of premium ribbons for Corner Edge and Near Edge printers. It is the standard ribbon in inkanto's wax/resin range. Its performance (speed, sensitivity, versatility, blackness) provides a perfectly adapted answer a large majority of applications.
The APR600 is a near edge ribbon for Coding Printers like Markem Smartdate , ICE coders, Domino coder & Videojet. And in addition some Avery, Toshiba & Novexx printer models.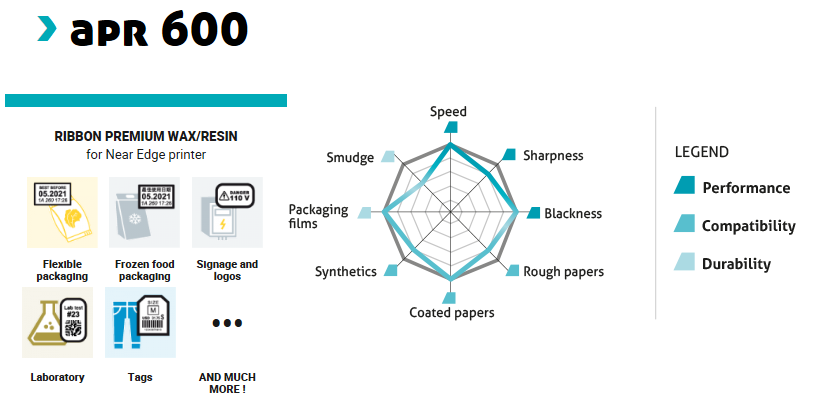 Description
Excellent sensitivity and receptor multi-compatibility
Very good printing quality at high speed and sharpness of 90° barcodes
Very high resistance to smudge
This product's +
Equally able to print on both labels and flexible packaging.
A benchmark product for print speed.
Compatible with the high throughputs of many industries.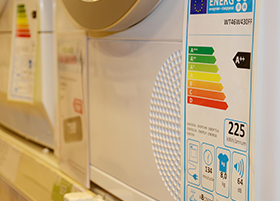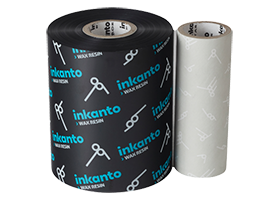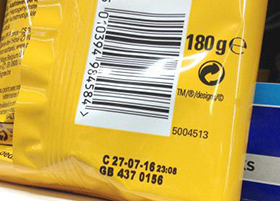 Applications Wax/Resin
The wax/resin ribbon has grown in use across all industries due to the smudge and scratch resistance it can offer across a broad range of materials from Papers to Synthetics at an economical price, making this one best choices if you want one ribbon to print all of your various labels on-site or when you just needed something more long lasting than a wax.
All Armor Wax/Resin ribbons are made to the highest quality using the most advanced films you can get. All supplied with a complimentary printhead cleaning wipe to help maintain the life of your printhead.
Free full length sample ribbons available on request, contact our sales team or fill out our ribbon enquiry form and we can advise which products will suit your machine and discuss your options.
The range of sizes and types Supplyline can offer either off the shelf or made to order is un-rivalled by anyone in the UK. We offer a life time guarantee on all Armor ribbons.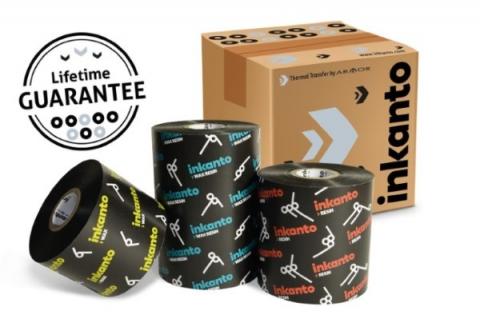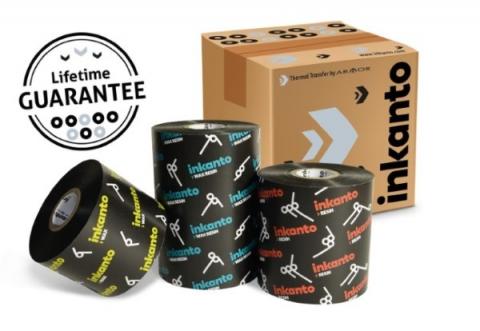 Our unique knowledge of these printers and coders not only allow us to offer you the best advise for your print quality and management, but we can also offer the full service selling the parts, printheads and offering on-site maintenance via our network of engineers, allowing us to not only save you money on your ribbons but also save you money on the running of your machines.
Our ribbons can meet the following certifications :
Food Contact Europe
RoHS
Halogens
Heavy Metals
Marine shipping (BS5609)
California Proposition 65
REACH/SVHC
Food Contact USA
Print durability (UL)
Drug Master File

LABEL TYPES & MATERIALS WE USE
3M Polyester
Ink Jet Receptacle
Recyclable Labels
A4 Laser Labels
Jet Gloss 90
Sheet Labels
Anodised Aluminium
Laser Labels
Sprocket Fed
Blockout/Blackout
Loop Tags
Tags
Clear laminates
Metallised Silver/Polyester
Tamper Evident
Clear PE
Oven Proof
Tactile
Clear PP
Paper Direct Thermal (Eco or Topcoat)
Tickets
Domed
Paper Thermal Transfer (Matt Vellum or Gloss)
Vinyl
Dot Matrix Labels
Polyester (PET)
Void
Fabric & Woven Labels
Polyethylene (PE)
Ultra Destruct
Fan Fold Labels
Polypropylene (PP)
Window Stickers
Fan Fold Tags & Tickets
PVC
Garden Centre Tags
Peel & Reveal
ADHESIVES WE USE
Acrylic based
High Tack
Ultra High Tack
Blockout / Blackout
Peelable
Ultra Low Tack
Chilled
Permanent
Void
Fastyre
Rubber Based
Water Resistant
Freezer
Tamper Evident
LABEL RESISTANCE SUPPLYLINE CAN OFFER
Chemicals
Handling
Scuff Proof
Extreme High Temperature
Moisture
Sea & Salt Water (BS5609 Standard)
Extreme Low
Outdoor Exposure
Solvents
Grease
Scratch Proof
UV Exposure
PRINTER & CODING RIBBONS SUPPLYLINE CAN OFFER
Coding Ribbons Colours
Full/Resin Ribbons
Coding Ribbons Full/Resin
Hot Foil Ribbons
Coding Ribbons Wax/Resin
Near Edge Wax/Resins Ribbons
Cold Stamping Ribbons
Near Edge Full/Resins Ribbons
Colour Ribbons (Primary & Metallic)
Premium Wax Ribbons
Chemical Ribbons (chemical resistant)
Standard Wax Ribbons
Enhanced Wax Ribbons
Washable Ribbons (Textile / Clothing Printing