Expert Art & Design Team
Design is more than just colour, image and layout; it's about portraying a deep understanding of your companies belief, style and positioning, allow Supplyline to explore your ideas and create a label or design that makes your brand and product stand out.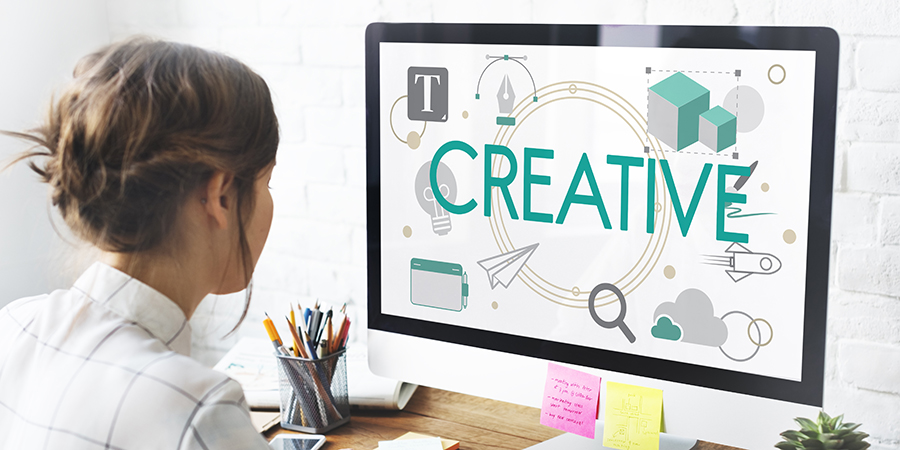 An eye for a Design & Quality
Either by working from your existing brand designs & labels or if you need help to start from new and come up with branding / colour and range ideas, we have great internal and external designers with an eye for quality & design, meaning we get your label and your product looking how you wanted it and above all stand out from the crowd.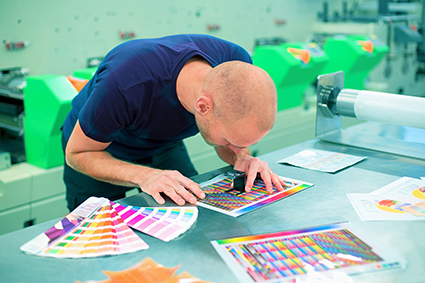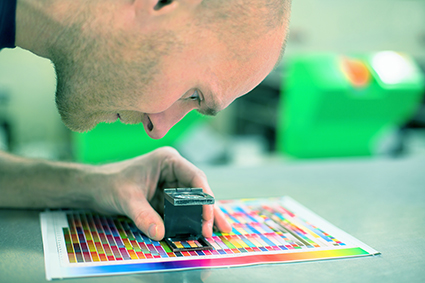 Cutter Sizes & Shapes
We have a huge range of over 3000 cutter sizes and shapes allowing to pick a size or shape that suits your product or design needs without any costs to you from our range. A Cutter list is available on request and a full diagram can be sent on any of our existing tools or cutters for approval or technical sign off.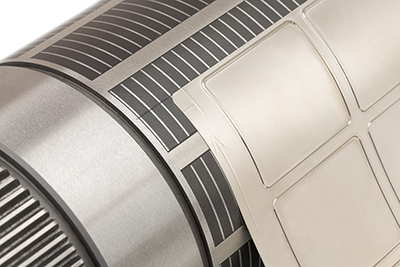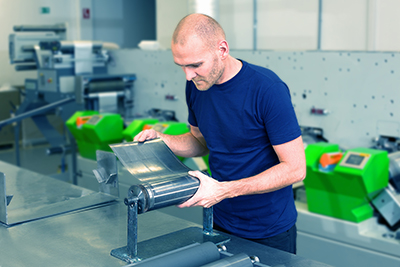 Finishing / Attention to Detail
All of our operators are highly trained and take the utmost care when it comes to the finish of your label, we take great pride that the labels you receive from us are as they left our factory.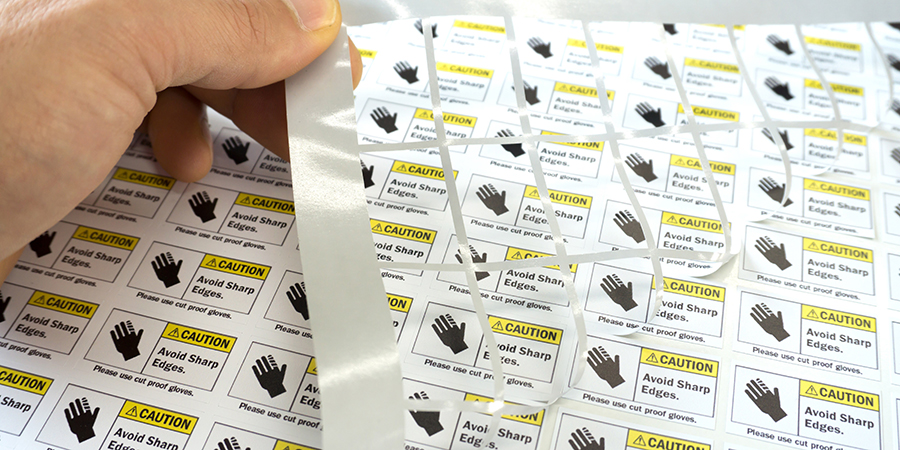 Plates & Proofs
We send full proofs for your approval of any design we create, this allows you to see a true representation of your design including listing all pantone colours and cutter areas, this will match the finished product of our labels or tags.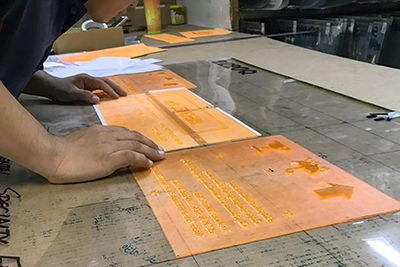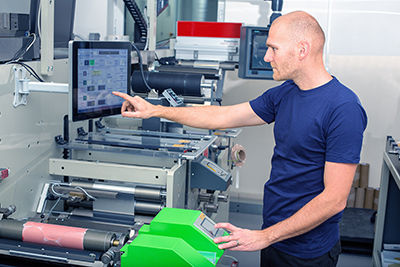 Printing techniques Flexo and Digital
We have multiple printing techniques and machines that include our in-house label or bureau service / Flexo label presses (see below) and Digital label machines (see below) we can print up-to 8 colours + varnish back and front either on rolls / sheeted or fan-folded to your exact requirements.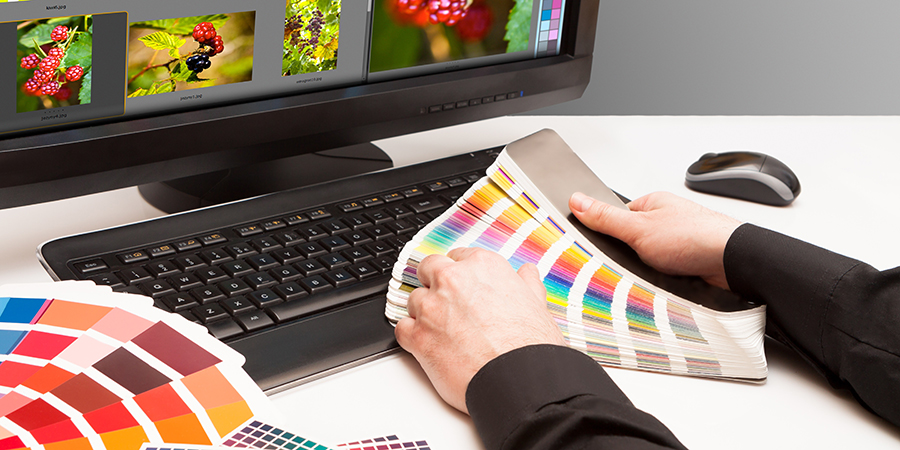 Supplyline can also offer very high end labels & techniques which includes, peel n reveal (booklet type) or printing under the label and adhesive both excellent for when space is at a premium or just as an extra marketing tool for your clients, we can over laminate for extra protection we can even do holograms for security, all on a full range of materials and adhesives. This gives us probably the most impressive offering in our industry.
We offer a full range of stocked colour labels in a range of adhesives and types, please call or contact our sales team for any help or pricing you may need.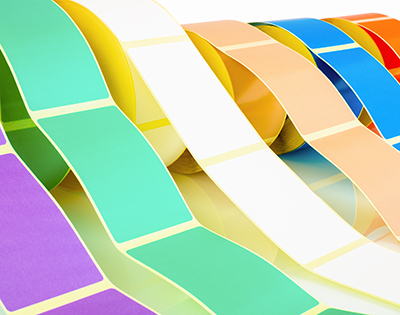 LABEL TYPES FOR FLEXOGRAPHIC FROM SUPPLYLINE ID
Flexographic printing requires the use of polymer plates that carries a raised image. The raised portion of the plate accepts the ink. When the plate is pressed against the substrate the ink transfers from the plate to the substrate. This process allows for extremely high printing speeds, more-so than digital or inkjet labelling.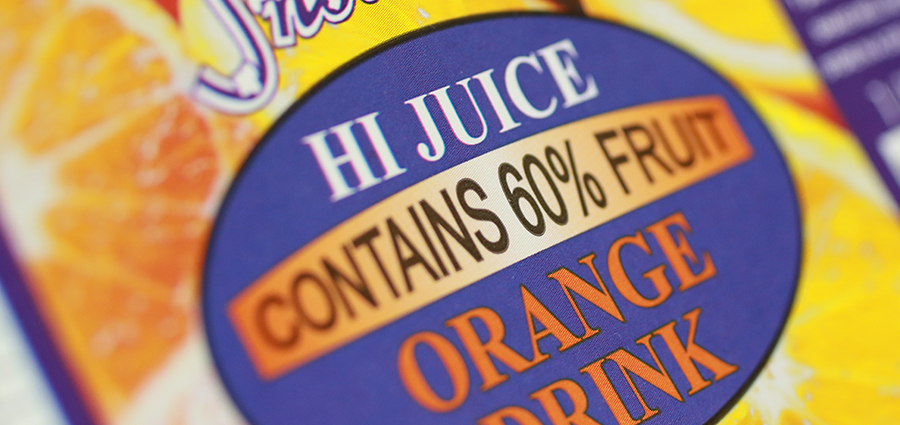 We have 1000's of existing plates and designs so a lot of the set up costs can be taken away from you with our pre selected ranges of labels for various industries and applications, please contact one of our highly trained staff who can help you further.
You will normally see this type of printing with medium to high-volume label runs typically using a single design or a few types. Despite set-up costs such as buying design plates, the productivity savings will outweigh any initial charges (see below), especially on repeat label orders.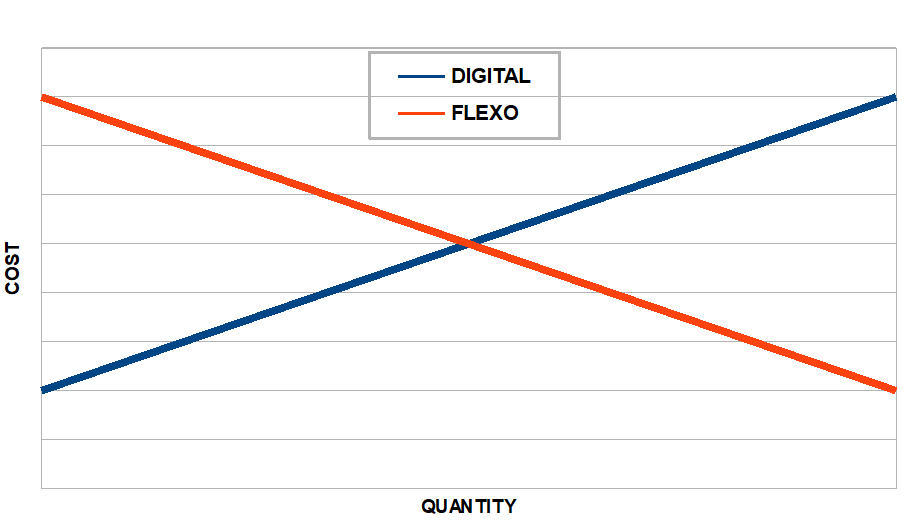 LABEL TYPES FOR DIGITAL FROM SUPPLYLINE ID
Digital labels have become the go-to for those who require high quality photogtaphic labels without the expense of plate charges.
Ideal for smaller quantities of labels, variable printing with sequential numbers / barcodes on their labels or even across multiple designs & types across a range of the labels in a single run.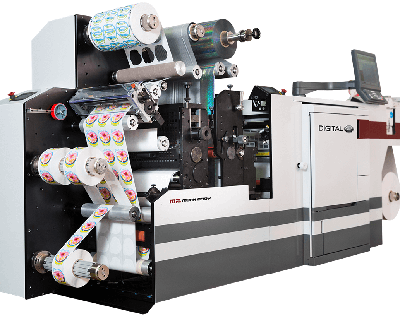 Digital printing does not utilise printing plates, therefore removing a large amount of time spent creating and setting-up, over traditional flexographic printing. This is ideal for those who would like the freedom to change designs/colours without incurring art and design or printing-plate costs.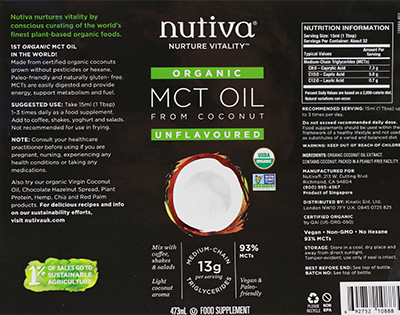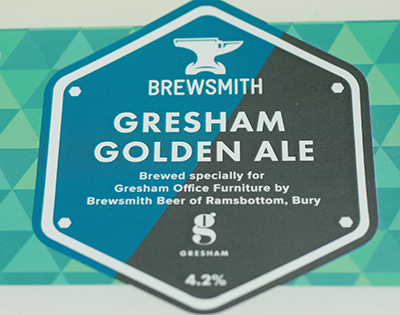 The substrates and adhesives you can print on are more limited than with flexographic printing, but we still offer a great range inlcuding Paper / Polypropylene, Polyester and Vinyls but Supplyline are confident in being able to find the right material / adhesive combination to suit your needs.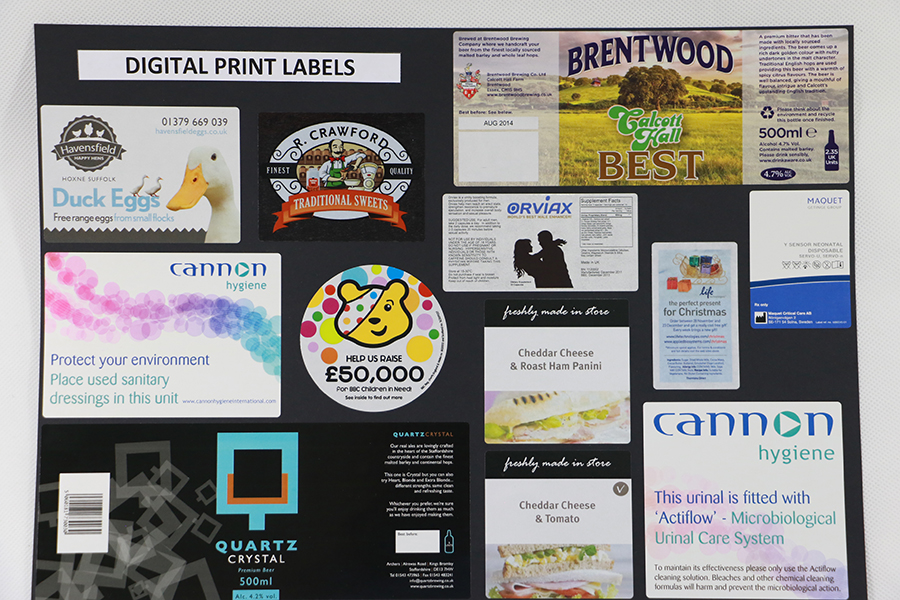 LABEL TYPES & MATERIALS WE USE
3M Polyester
Ink Jet Receptacle
Recyclable Labels
A4 Laser Labels
Jet Gloss 90
Sheet Labels
Anodised Aluminium
Laser Labels
Sprocket Fed
Blockout/Blackout
Loop Tags
Tags
Clear laminates
Metallised Silver/Polyester
Tamper Evident
Clear PE
Oven Proof
Tactile
Clear PP
Paper Direct Thermal (Eco or Topcoat)
Tickets
Domed
Paper Thermal Transfer (Matt Vellum or Gloss)
Vinyl
Dot Matrix Labels
Polyester (PET)
Void
Fabric & Woven Labels
Polyethylene (PE)
Ultra Destruct
Fan Fold Labels
Polypropylene (PP)
Window Stickers
Fan Fold Tags & Tickets
PVC
Garden Centre Tags
Peel & Reveal
ADHESIVES WE USE
Acrylic based
High Tack
Ultra High Tack
Blockout / Blackout
Peelable
Ultra Low Tack
Chilled
Permanent
Void
Fastyre
Rubber Based
Water Resistant
Freezer
Tamper Evident
LABEL RESISTANCE SUPPLYLINE CAN OFFER
Chemicals
Handling
Scuff Proof
Extreme High Temperature
Moisture
Sea & Salt Water (BS5609 Standard)
Extreme Low
Outdoor Exposure
Solvents
Grease
Scratch Proof
UV Exposure
PRINTER & CODING RIBBONS SUPPLYLINE CAN OFFER
Coding Ribbons Colours
Full/Resin Ribbons
Coding Ribbons Full/Resin
Hot Foil Ribbons
Coding Ribbons Wax/Resin
Near Edge Wax/Resins Ribbons
Cold Stamping Ribbons
Near Edge Full/Resins Ribbons
Colour Ribbons (Primary & Metallic)
Premium Wax Ribbons
Chemical Ribbons (chemical resistant)
Standard Wax Ribbons
Enhanced Wax Ribbons
Washable Ribbons (Textile / Clothing Printing
Our ribbons can meet the following certifications :
Food Contact Europe
RoHS
Halogens
Heavy Metals
Marine shipping (BS5609)
California Proposition 65
REACH/SVHC
Food Contact USA
Print durability (UL)
Drug Master File