Spares, Batteries and Accessories
Buy spare batteries, cradles, chargers, power supplies, cables & holsters for Zebra and Honeywell mobile devices and scanners in the UK from Supplyline ID.
We sell all accessories for mobile computers / tablets, rugged PDA's and barcode scanners.
BOOST THE DURABILITY AND FUNCTIONALITY OF YOUR ENTERPRISE MOBILE COMPUTERS AND TABLETS WITH VERSATILE ACCESSORIES
Discover convenient belt holsters, protective covers, reliable power supplies, durable USB cords, extended batteries and specialized snap-ons.  This portfolio of accessories extends your capabilities, and lowers your total cost of ownership of Zebra mobile computers and tablets.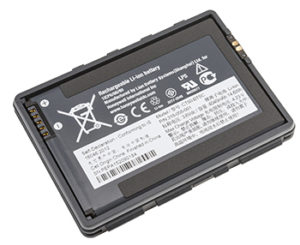 Spare Parts / Accessories
Batteries
Choose from our range of batteries which includes both standard and enhanced capacity versions, now mainly lithium ion. All of our batteries come directly from the manufacturers with all the benefits from the genuine brand for the best charge and life cycle rates for your terminals.
Cradles: single dock or multi-dock
Supplyline ID offers a wide range of docks and cradles to use for either charging or data-transfer on your mobile computer, rugged PDA or barcode scanners; available from all the major manufacturers for all current devices.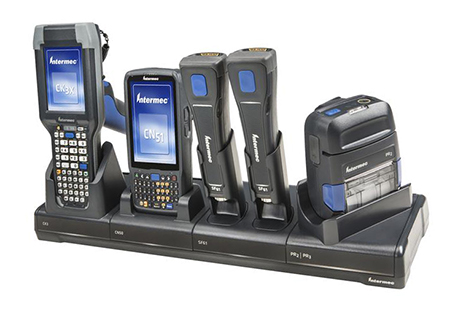 Cables
Supplyline ID can provide cables for direct charging and data-transfer (Micro-USB and USB-C) or AC/DC cables for PSU's and charging cradles. Accessories available for select models also include, snap-on connectivity/charging cables and headset adapters.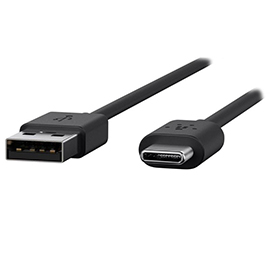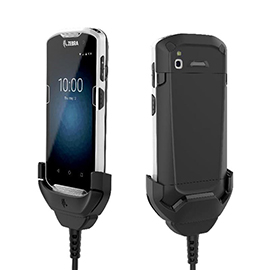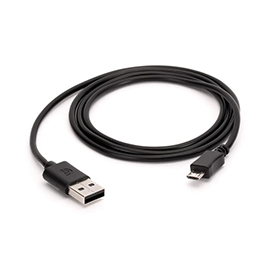 Single slot chargers
Implement simultaneous charging and operation of your barcode scanners and mobile computers using charging cradles. Charge your device and remain serviceable at the same time by simply resting the scanner in the charging cradle to begin charging without the need to plug in cables.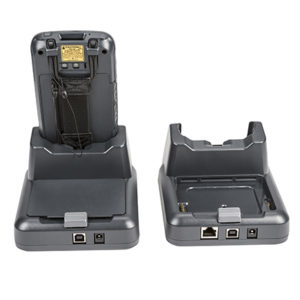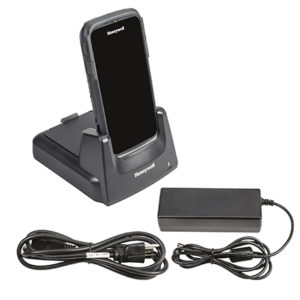 Multi slot chargers
Multi slot chargers offer all of the same benefits as a single slot, with the added value of a smaller footprint as well as the facility to charge spare batteries at the same time; allowing constant use of your devices.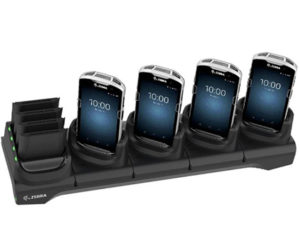 SD Cards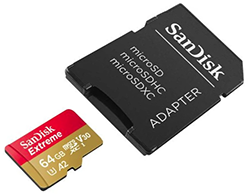 An SD Card (Secure Digital Card) is an ultra small flash memory card designed to provide high-capacity memory in a small form factor. SD cards are used in many small portable devices such as barcode scanners, rugged PDA's and mobile computers.
Wearable Tech
Supplyline ID's robust wearable solutions are purpose-built for all types of industry applications.  From our Android wearable mobile computers with built-in intelligence for superior manageability to ring scanners that deliver unrivalled scan performance; these solutions give your workforce the performance edge they need.  By combining the hands-free mobility of our wearable technology with one-of-a-kind features like tap to pair capabilities, Zebra's wearable solutions enable the operational flexibility needed to replace complexity with productivity.

Voice Tech
Whether you have a distribution centre reliant on high speed picking or a warehouse full of pallets and cases, voice picking solutions allow you to improve efficiency and accuracy in either situation.  Using the power of voice, scanning, and visual cues, workers can perform hands-free tasks and dramatically increase speed, without sacrificing accuracy.  Accuracy is essential to ensure consumer safety and satisfaction, as well as inventory and materials management.
Docking stations
Docking stations are available for mobile computers / tablets, rugged PDA's and scanners with capabilities from charge-only to bi-directional communication via network and direct connection to a computer.  Docking stations offer seamless data-transfer or just act as a way to charge devices while retaining usability at the same time.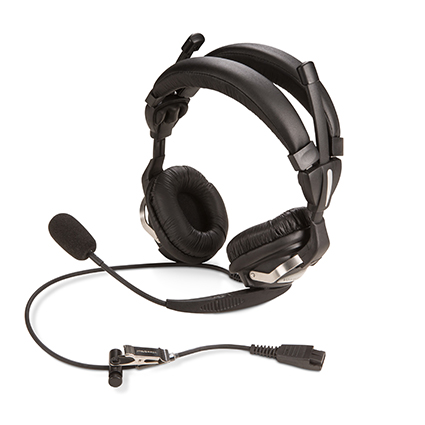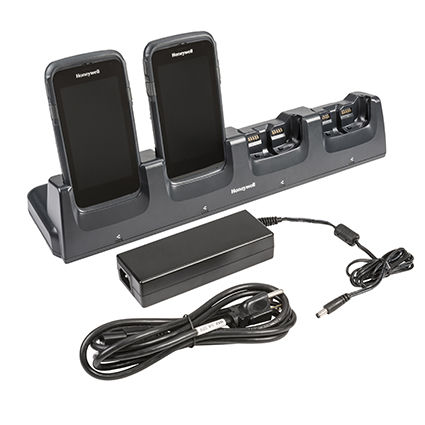 Vehicle Mount
The on-demand economy is challenging warehouse workers—including forklift operators—to fill orders faster, without any loss of accuracy.  Designed for harsh warehouse, cold chain and yard environments, ultra-rugged vehicle-mounted computers equip workers with the means to elevate their work performance. They're designed from the ground up for vehicle-mounting and to withstand extreme temperatures, shock and vibration to maintain operational continuity.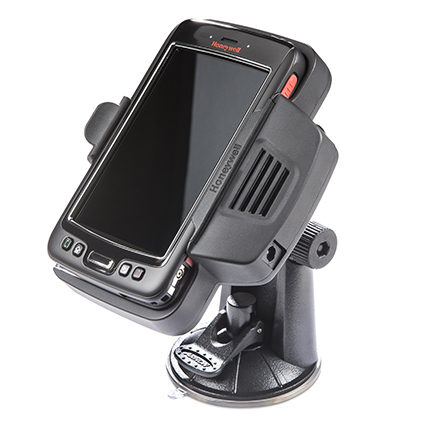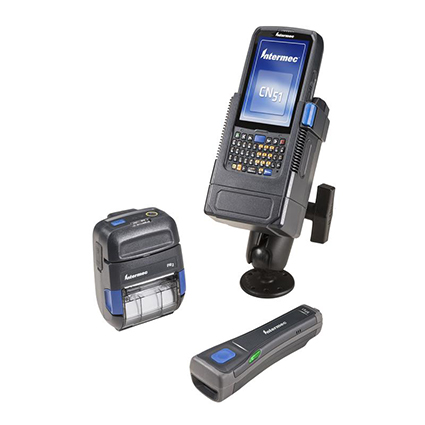 Protective covers & holsters
We have a full range of protective covers and holsters to help protect your mobile devices.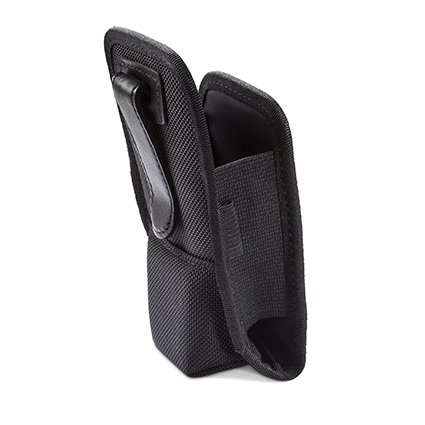 RFID
Automating visibility to asset location helps organisations to better manage and optimise assets, streamline operations and create a more efficient workflow.  We can offer a whole range of hardware options for capturing location data, to satisfy a large variety of requirements for range, accuracy and precision.  Combined with dedicated software, this data can be translated into meaningful insights, delivering the expertise you need to maximise the benefits of real-time tracking.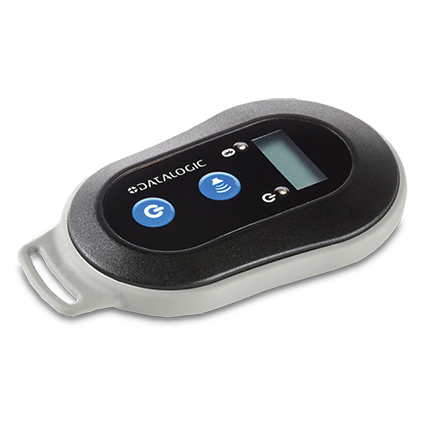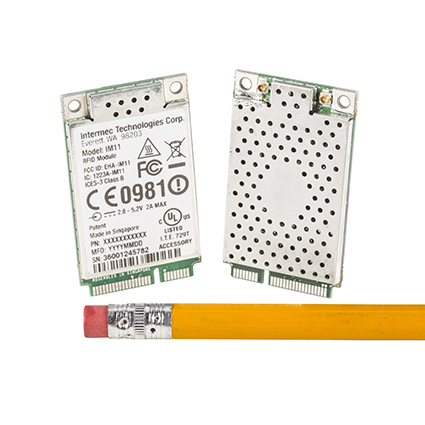 Stylus pens
Stylus' are used primarily for the electronic signing of deliveries and collections but also see large usage in cold weather environments where gloves are worn.  The main types of stylus are: plastic for use on a resistive touchscreen that detects pressure; passive stylus used with capacitive touchscreens i.e. ones that work using your finger and an electronic stylus that can facilitate different functions including memory, electronic erasers, and pressure sensitivity, allowing lighter or heavier lines depending on the pressure applied.

Barcode Scanner Stands
We offer a choice of mounts to fit every barcode scanning requirement.  Enhance productivity in your workforce with accessories designed to complement and enhance scanning with completely hands-free operation.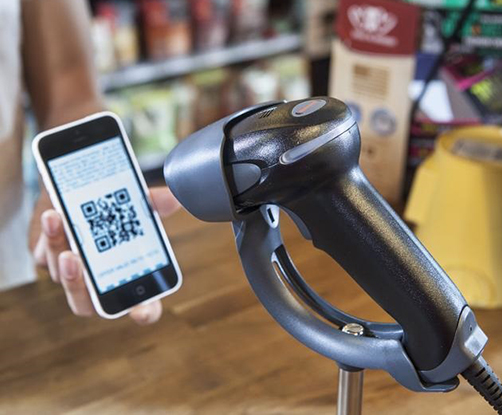 Repairs / Set up / Programming
We offer a fantastic choice of repairs and set up options for mobile computers / tablets, rugged PDA's and barcode scanners.  Speak to one of our trained advisers or engineers about any set up or technical issue you may have.