Ad Hoc Call Out and Repair Services
No Contract? No Problem!
Use our ad-hoc call out service and just pay as you go! Our engineers carry a full range of stock parts for nearly all makes and models of label printers and coding printers.
When a faulty printer isn't covered under an annual printer breakdown contract, Ad-Hoc call outs mean that your printer can be repaired on a call by call basis without the need for a contract.
An engineer will be dispatched to assess and, if possible, repair the printer.  If parts are needed to complete the repair and/or a return visit is required, a further charge will apply.  Of course, engineer callouts on an ad-hoc basis can also be booked for any requirement including media issues, product testing, software support or any other non-printer breakdown issue.
This service is offered subject to contractual workload and therefore response times may extend from one to three working days.
A standard call out charge is applied which includes the first half an hour on site.  An hourly charge is then applied for every hour (or part of) that the engineer is on site.
Any parts needed are chargeable on ad-hoc calls.
Half day or full day rates are available to book in advance.  Please note that the call out time starts from when the engineer arrives on site.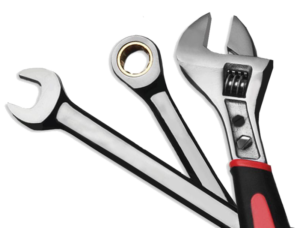 Engineer Call Out Charge (incl. 1st 30 minutes on-site)
Price: £165.00*
Hourly Rate Thereafter
Price: £89.00*
*Prices shown are end user prices. Please contact us for more information.
Supplyline offer the largest thermal printhead range in the UK and carry a huge range of parts and cleaning solutions to maintain the life of your printheads and printers over time.
For more information view our Supplyline Printer Service Contract Levels document.