Automotive

Supplyline either directly or through our partners supply a number of OEM, Tier I / Tier II & Tier III suppliers and manufacturers. We are experts at working with the Automotive Sector & their suppliers achieving the "just in time" (JIT) delivery scheduling and manufacturing excellence they expect and that is needed.
These include companies like Jaguar Land Rover (JLR), Bentley Motors, Yamaha Europe & Volvo.
We supply many more companies like these in this industry but due to the sensitive nature of these companies and our relationship with them we would only discuss these companies directly with serious end user enquiries which we would welcome. If you want to find out why so many Automotive companies & their suppliers trust and deal with Supplyline ID please get in touch.
LABEL TYPES FOR AUTOMOTIVE FROM SUPPLYLINE ID
We offer a huge range and types of labels covering manufacturing, parts, distribution and supply chain.
| | | |
| --- | --- | --- |
| Parts Labels | Tyre Labels | Warning Labels |
| Instruction Labels | Engine Labels | Chemical Labels |
| Cable Labels | Battery Labels | Wheel Labels |
| Bin Labels | Service Labels | Tracking Labels |
| Tags | Tickets | Fluid Container Labels |
| Airbag Labels | Interior Labels | Fuel Cap Labels |
| Avery Fastyre Labels | | |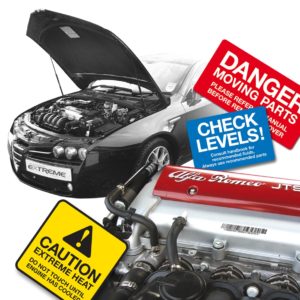 Automotive labels provide information that cannot be lost: and for that reason, must be resistant against a multitude of environments and conditions. Labels are printed with a full-resin ribbon for maximum resistance and can further protected by a layer of laminate for the most demanding of applications.

Labels for the whole vehicle
We offer high-performance vehicle and car labels for interiors, exteriors and engine compartments—even tyre labels. Our auto labels are designed not only to withstand heat and tough weather conditions, but also exposure to liquids like brake fluid, washer fluid and motor oil.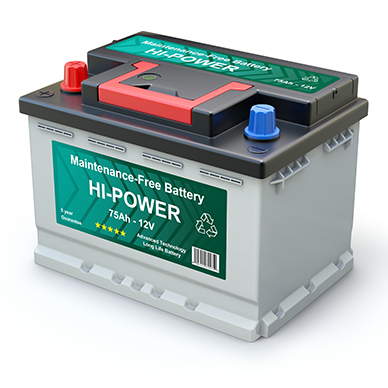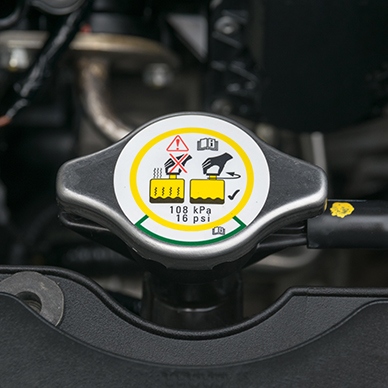 Materials that pass muster
Automakers, other OEMs, tier one or tier two suppliers, and regulatory authorities have very stringent and tough standards for labels, adhesive and materials. We supply a range of materials and solutions, which will often exceed the manufacturer or the government standards.
Resistant against Prolonged exposure to oils, fluids & gas
Custom printed or blanks available
Full-colour including graphics, barcoding or 1 col options
Fantastic range for sizes, shapes and designs.
The materials and adhesives that we use meet the strict requirements of UL and UID regulations.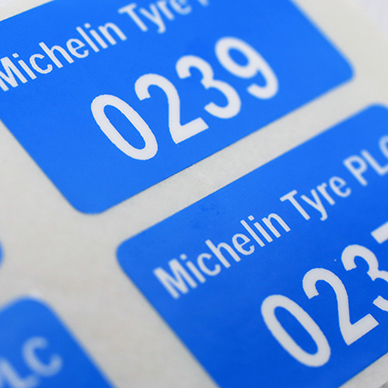 DURABLE MARKING AT GKN DRIVELINE
GKN is a global leader supplier to the automotive, aerospace and off Highway manufacturers. In Brazil, GKN Driveline is specialized in the manufacturing of sideshafts: a system that transfers power from a differential to the wheels allowing wheel movement due to steering or suspension movement.
GKN Driveline supports all the major automotive assembly plants, with the majority of the vehicles produced in Brazil equipped with GKN Driveline sideshaft.
During sideshafts production phases, each part needs to be labeled for tracking and identification purposes with the difficulty to remain legible despite the rough conditions caused by the handling, processing, tooling, quality controls and contacts with metallic parts.
Once manufactured, GKN sideshafts shall also remain labeled through their entire lifecycle to ensure good maintenance, replacement and recycling.
Durability and readability being the key elements of this application, ARMOR long term Brazilian partner Automatech offers AXR 7+ in order to match GKN's demanding constraints and great printing performance on the filmic labels.
AXR®7+ offers a good compromise in term of capability to print on different receptors (coated and glossy papers, synthetics) with a good sensitivity and overall high level of resistances to demanding conditions.
When even more resistances are required, especially to solvents, AXR®8 is the alternative.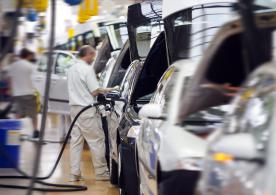 AWR 8 IN VEHICLE PASSENGER COMPARTMENTS
The company TPGTEX Label Solutions located in Texas sells its products to vehicle servicing centres, including a ready-to-use label printing solution which serves as a reminder for the next oil change.
The label is affixed to the interior surface of the windscreen, clearly visible to the driver. But such a location poses a hazard to the printed matter which is almost constantly exposed to UV; some inks fade away in this environment, with the information rapidly becoming illegible.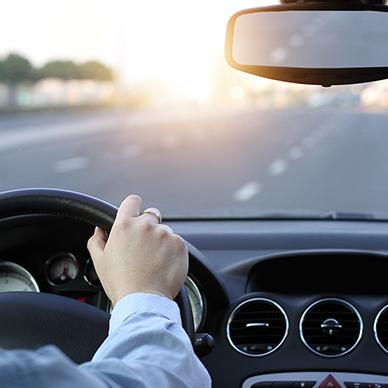 TPGTEX Label Solutions has chosen the inkanto AWR 8 Wax ribbon for its ease of use, print quality and UV resistance.
The AWR®8 is compatible with a wide range of labels made of rough or smooth paper with a mat or gloss finish.
On the blue scale, which measures the resistance of a pigment to the sun's rays on a scale of 1 to 8, the AWR®8 – like the other ARMOR black ribbons – obtains a rating of >7, guaranteeing excellent print durability.
Tyre vulcanisation and distribution labels
There are two types of tyre label :
Tyre vulcanisation labels: these barcode labels provide product traceability during manufacture. The application of pressure on the label at the same time as exposure to high temperature (200°C) can damage the printed message.
Tyre distribution labels: contains identification information for the user (brand, model and dimensions). It must be perfectly legible at the point of sale and be able to resist the various forms of attack during transportation and storage.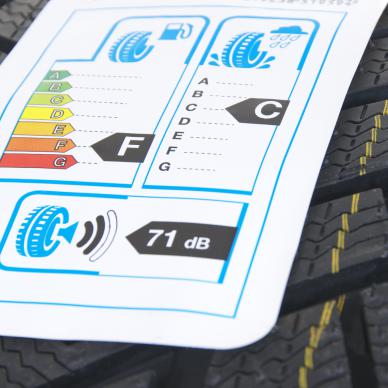 Tyre label printing constraints
Tyre labels are subjected to significant duress throughout the various production and logistics stages: vulcanisation, abrasion, rain, cold, long-duration storage, UV light… all constitute forms of attack likely to damage the printed matter. One illegible barcode and the entire logistics chain may be disrupted.
In accordance with the new European standard 1222/2009 on tyre labelling, manufacturers and importers in the European Union must provide the end user with tyre performance data in terms of rolling resistance, wet braking distances and noise emissions.
Tyre labels, frequently pre-printed, require customised technical data for each product: dimensions, symbols, barcodes, etc.
LABEL TYPES & MATERIALS WE USE
3M Polyester
Ink Jet Receptacle
Recyclable Labels
A4 Laser Labels
Jet Gloss 90
Sheet Labels
Anodised Aluminium
Laser Labels
Sprocket Fed
Blockout/Blackout
Loop Tags
Tags
Clear laminates
Metallised Silver/Polyester
Tamper Evident
Clear PE
Oven Proof
Tactile
Clear PP
Paper Direct Thermal (Eco or Topcoat)
Tickets
Domed
Paper Thermal Transfer (Matt Vellum or Gloss)
Vinyl
Dot Matrix Labels
Polyester (PET)
Void
Fabric & Woven Labels
Polyethylene (PE)
Ultra Destruct
Fan Fold Labels
Polypropylene (PP)
Window Stickers
Fan Fold Tags & Tickets
PVC
Garden Centre Tags
Peel & Reveal
ADHESIVES WE USE
Acrylic based
High Tack
Ultra High Tack
Blockout / Blackout
Peelable
Ultra Low Tack
Chilled
Permanent
Void
Fastyre
Rubber Based
Water Resistant
Freezer
Tamper Evident
LABEL RESISTANCE SUPPLYLINE CAN OFFER
Chemicals
Handling
Scuff Proof
Extreme High Temperature
Moisture
Sea & Salt Water (BS5609 Standard)
Extreme Low
Outdoor Exposure
Solvents
Grease
Scratch Proof
UV Exposure
PRINTER & CODING RIBBONS SUPPLYLINE CAN OFFER
Coding Ribbons Colours
Full/Resin Ribbons
Coding Ribbons Full/Resin
Hot Foil Ribbons
Coding Ribbons Wax/Resin
Near Edge Wax/Resins Ribbons
Cold Stamping Ribbons
Near Edge Full/Resins Ribbons
Colour Ribbons (Primary & Metallic)
Premium Wax Ribbons
Chemical Ribbons (chemical resistant)
Standard Wax Ribbons
Enhanced Wax Ribbons
Washable Ribbons (Textile / Clothing Printing
Our ribbons can meet the following certifications :
Food Contact Europe
RoHS
Halogens
Heavy Metals
Marine shipping (BS5609)
California Proposition 65
REACH/SVHC
Food Contact USA
Print durability (UL)
Drug Master File