Drinks & Beverages

Supplyline either directly or through our partners supply a companies in the Drinks & Beverage industry that include Clipper Tea / Adnams Plc & Green King.
We supply many more companies like these in this industry but due to the sensitive nature of their business and our relationship with them we would only discuss these details directly with serious end user enquiries, which we would welcome.
If you want to find out why so many in the Drinks & Beverage industry trust and deal with Supplyline ID please get in touch.
At Supplyline we understand the importance of deciding on your new retail labels for your products at point of sale, that is why we stock so many variants of label materials and can offer many different methods of printing. We can offer exactly what it is you originally envisioned as opposed to compromising based on our capabilities. Call us today for honest and experienced advice on how we would achieve the end result you're looking for.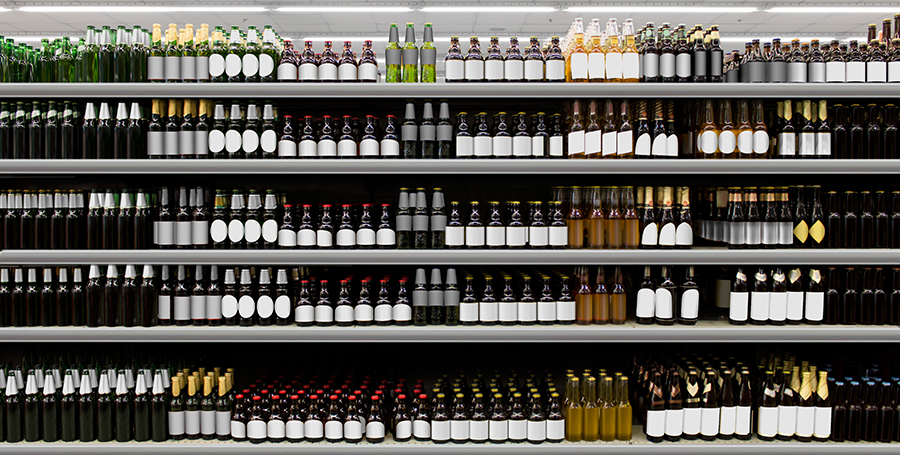 LABEL TYPES FOR THE DRINKS & BEVERAGES INDUSTRY FROM SUPPLYLINE ID
Beer Labels
The British beer scene and in particular the craft beer industry is massive right now with growth everywhere. We can offer digital printing allowing for a real premium look without the need for artwork or set up charges giving you the freedom to launch a range of craft beers, lagers or pilsners without breaking the bank while still standing out from your competition. Short runs or large runs are no problem and we offer a full design service if required.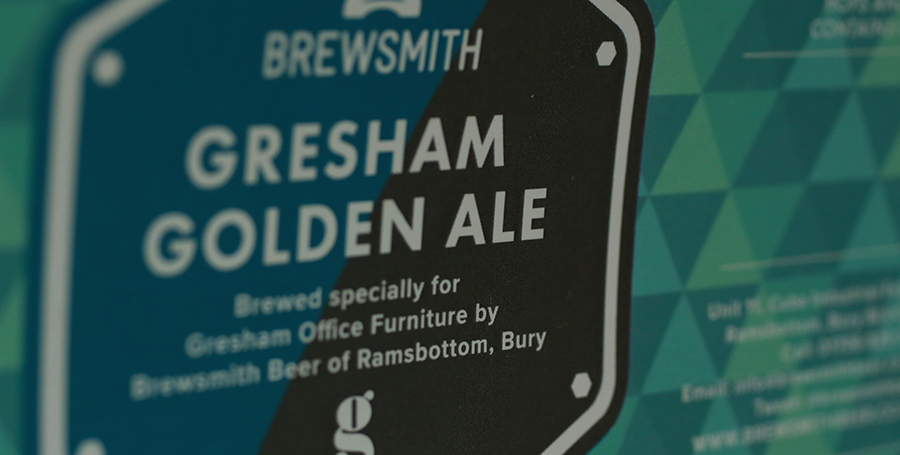 Wine & Spirits Labels
The wine and spirits industries are renowned for high quality premium product labels, this allows you to sell the product and display to the customer the exceptional product you sell, incorporating techniques like hot foil stamping and the "no look" transparent label for a seamless look, the back label is often made up of a cheaper or more cost effective material as they generally are not used for the sale of the product.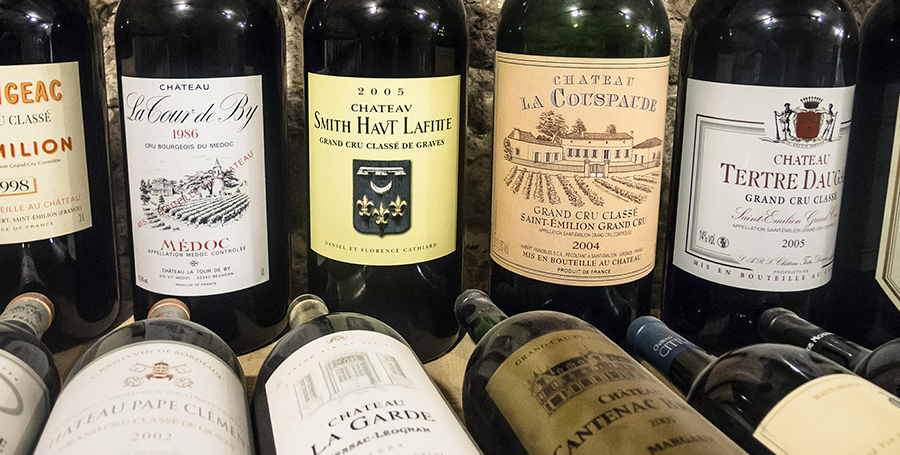 Soft Drinks
The soft drinks industry, which covers either the adult consumer or the children's market can cover a huge range of categories and types we offer not only digital print but also flexo to give you the very best choices when it comes to printing type and techniques.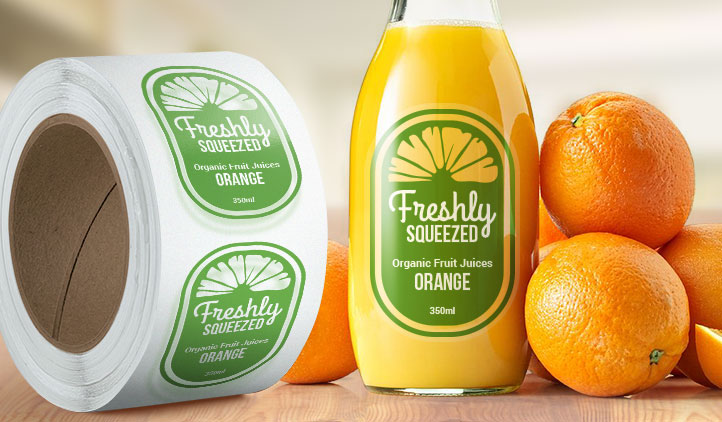 Hot drinks
The hot drinks industry that covers Tea, Coffee, Chocolate and Fruit fusion covers a wide range of product labels for point of sale and requires a good degree of technical know how that will include nutrition and allergen information, as well as POS and product design.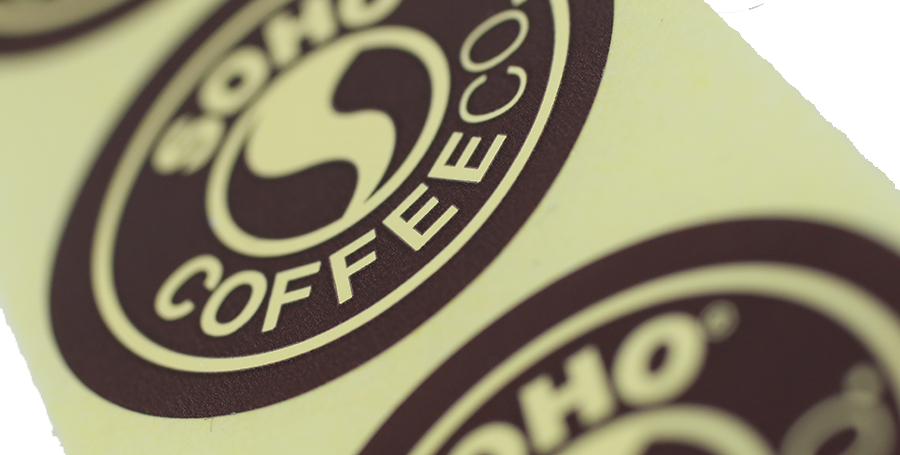 A suitable technology for industrial packaging
During the packing of hot food products such as sauces and prepared foods, the heat spreads through the packaging film and is therefore able to break down, melt or erase the ink. This constraint is amplified by the high speed of certain packing lines which require the use of a quick-drying ink.
Thermal Transfer technology offers a high-performance print solution for high-quality marking.
Certain Thermal Transfer printers can be integrated within the production or packing line and are able to operate in hot and humid environments;
In keeping with the demands of high-throughput applications, printing is possible at a speed of up to 1 metre per second, whether in intermittent or continuous mode;
Thermal Transfer inks offer excellent adhesive qualities for all types of plastic packaging, even pre-printed.

Quality printing for durable information
Thermal Transfer printing is able to mark all types of logos, text and numbers with a good visual finish and a level of resistance suitable for the product's environment of production and of use. To avoid an expiry date or any traceability information being rubbed off, a Thermal Transfer ink must be selected that is able to provide resistance against heat, steam, abrasion and handling.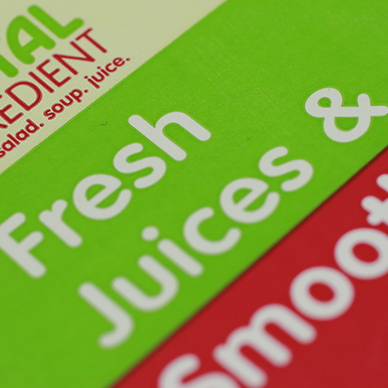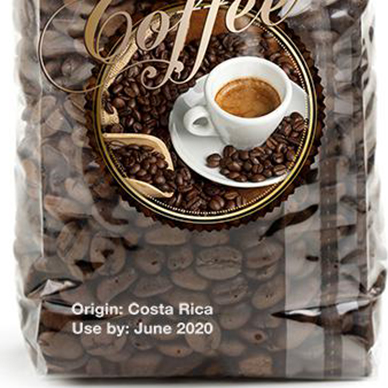 A print solution integrated within the packing line
Direct printing on flexible plastic film is very widespread in the food processing industry (pasta, chips, frozen products, etc.), in the hardware sector (nails, screws, bolts, etc.), for certain cosmetics (samples of cream and other liquids) and pharmaceutical products (personalised doses of medicines).
Printers designed for printing directly onto packaging films are integrated within the packing line and certain models are able to meet the requirements of high-throughput applications, operating at speeds of up to 1 meter per second.
Quality printing for durable information
Thermal Transfer offers maximum flexibility for customising packaging: alpha-numeric characters, logos and barcodes all have a good visual finish for easier reading. To avoid an expiry date or barcode being erased, a Thermal Transfer ribbon must be selected that offers resistance to the constraints of the packaging process and utilisation of the product: abrasion, handling, foodstuffs, chemicals, etc.
Clear labels
The transparent effect can help give an even more professional look to any packaging or product. Often used to indicate a size, colour or type of garment either directly onto the cloths or on the clear packaging for retail.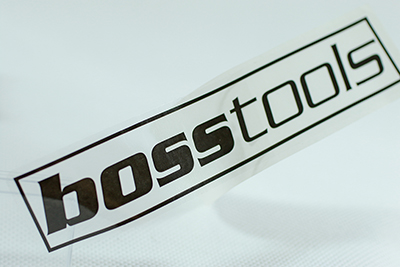 Product Labels
Whether you're producing a limited run of a few thousand items or millions on a regular basis, we can offer both digital (for small runs) and flexographic (for larger qtys) too provide the most cost effect solution for you. We can print up to 8 colour, with photo-quality graphics on any substrate you select, be it a premium splash-proof polypropylene for your food jars or matt paper to keep costs down on your company-branded outer case labels.
Seals & Tabs labels
When you need a box or your packaging to have a decent clear seal that will hold for the life of the product, then look no further than Supplyline's clear seals, we have researched over a number of years the very best product for this job and supply millions of these labels every month. We offer a range of circles and rectangles to all sorts of companies to help keep your product sealed and secure. We can offer these either plain or printed.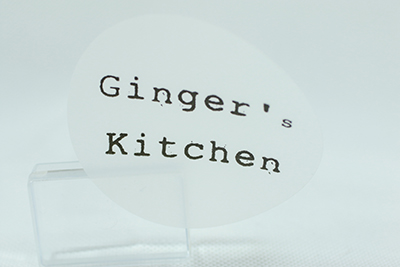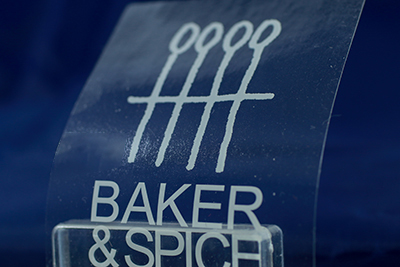 Outer Case Labels
Supplyline can offer a few different labels based on the requirements of your label. If you only need it to last 4 weeks then a direct thermal label (printing without a ribbon) would be a good short-term low-cost material for you to use. If you need to label something going into storage for 12months then we would always suggest a thermal label paired with a high quality ribbon to eradicate any chance of print fading. If you're storing in a freezer we have an adhesive that works in a blast-freezer down to -40.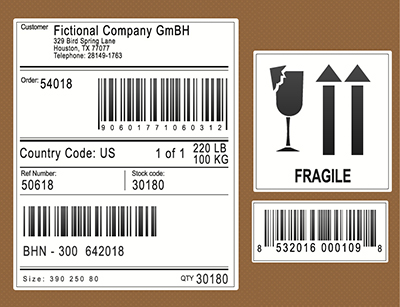 Plain Labels
we can manufacture almost any plain label either on a roll, sheets or fan-folded. We offer a full range of Paper materials including Semi-gloss and Matt, Thermal Transfer, Direct Thermal, Ink-Jet and Laser. In addition we offer a full range of synthetic label materials like Polyester, Polypropylene, Polypropylene & Vinyl. We cover all ranges of adhesives from Perm, Peel and Freezer and have over 2000 cutter sizes to choose from.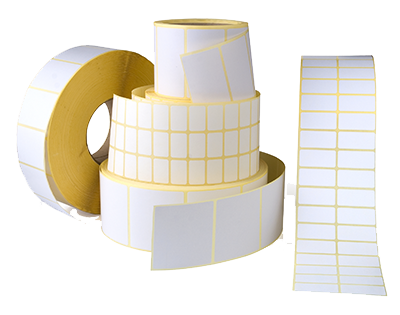 High Resistance Hi-Tac Permanent Labels
When you combine the water-resistant properties of a synthetic material like polypropylene or polyester with the fast curing of a hi-tack adhesive it gives you a label you can count on for those applications where you simply can't afford lose the label or the legibility of the information printed.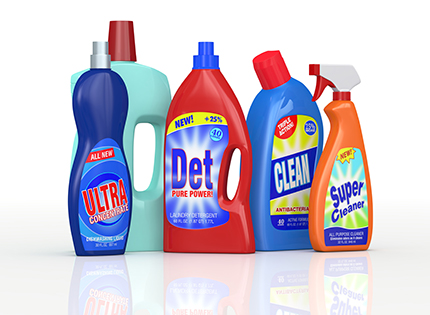 A4 Laser Labels
We offer a stock range of over 40 sizes in plain white A4 laser labels, choose between Butt-Cut and Die-Cut sizes to suit with the best prices in the UK. We can also offer a range of made to order laser labels that include colours and synthetic materials and a range of adhesives.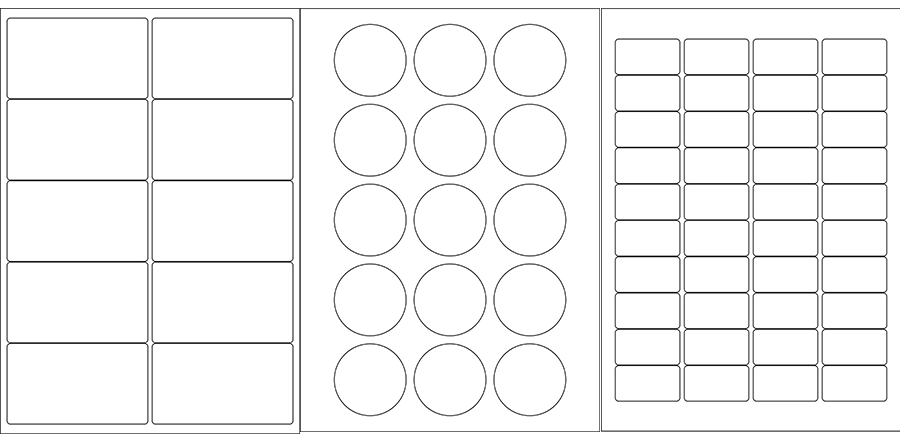 Peel and Reveal Labels
if you need to include lots of information but only have a small space to work with on your product, multi-page peel and reveal labels mean you're able to include all the information required by law to inform patients of dosage, directions of use, side effects and statutory product warning information.
Promotional Labels Peel n Reveal
With an ever growing need to give your customers more information or to promote your company or product, but with limited space to display it all we offer the fantastic "Peel n Reveal" labels.
Tactile Labels
By law, packaging for products labelled as 'very toxic', 'corrosive', 'toxic', 'harmful' or 'extremely flammable' must carry a tactile warning label to alert the blind or partially sighted.
All tactile labels must conform to the BS ISO 11683 standard.
Contact our experts for advice on the tactile labels to suit your application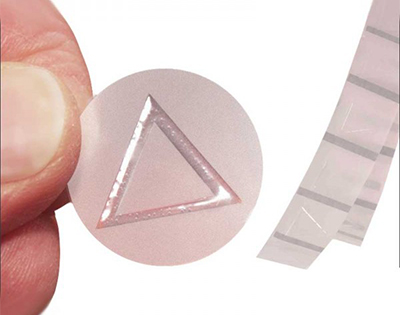 Bottle & Jar labels
Your bottle or jar labels can be specified to be any size, colour or shape with a multitude of different materials to choose from to match your needs for water proof/resistance, gloss or matt finish on paper or even a clear label for a transparent effect.
Printed Labels
Supplyline can produce labels in any colour of your choice from 1 to 8 different colours with flexographic (high volume orders) and photo quality print with digital labels (economical up to approx 10k labels of 1 type)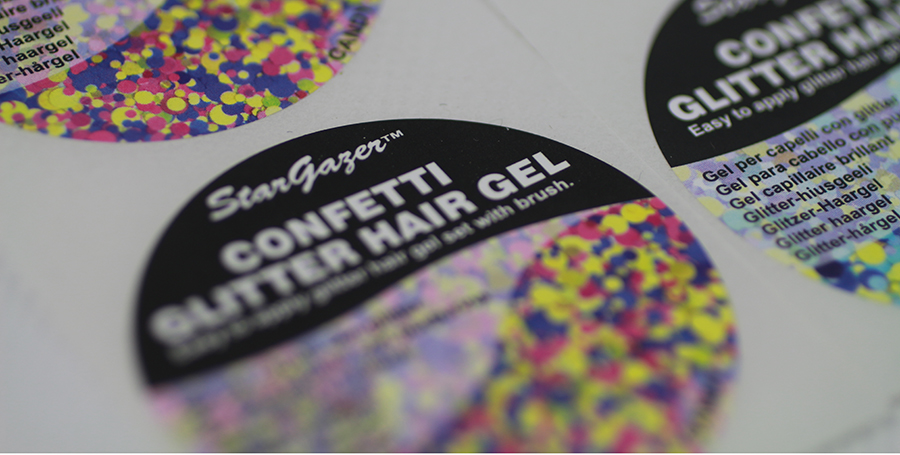 Matt or Gloss Finish
There is a label substrate to suit your preference whether you would like a high gloss finish or a more traditional looking paper-matt.
Freezer/Deep Freeze Labels
We offer several different "grades" of adhesive with different temperature ratings, this can be anything from a simple freezer down to -10°C all the way through to extreme cold, such as -50°C in a blast-freezer.
Product Labels
Whether you're producing a limited run of a few thousand items or over 100,000 on a regular basis, we can offer both digital (for small runs) and flexographic (for larger qtys) too provide the most cost effect solution for you. We can print up to 8 colour, with photo-quality graphics on any substrate you select, be it a premium splash-proof polypropylene for your food jars or matt paper to keep costs down on your company-branded outer case labels.
Promotional / Pricing Labels
we can manufacture an array of pre-printed promotional and pricing labels for you as well as 1, 2 and 3 line pricing gun labels for variable text input on your site. They can be made with permanent adhesive or peelable for easy removal.


Print & Apply
Print and apply systems provide time-saving and error reduction, with the newest machines labelling up to 600 items per minute. Supplyline can manufacture labels to the exact limits of your print & apply machine in order to maximise the efficiency of your production-lines and reduce label change-overs.
Serialised Barcode / Batch Labels
Using our in-house label printers, we can produce barcode labels or products labels with serialisation for either the barcode, serial number or batch code that is variable on your labels. Or we can supply pre-printed labels you can overprint during the production process.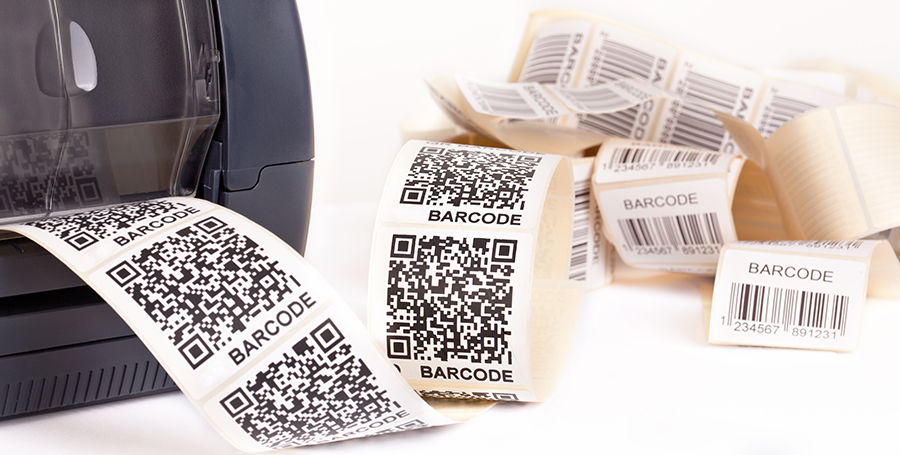 QR Code labels
QR barcodes are a great way to store lots of information about your product that's available via a single scan; virtually any device with a camera can do it. You can also set up your barcode to take the scanner to a website or specific page.
Shaped Labels
Shaped labels are a great way to label packaging that is outside the norm, not to mention make your product stand out from your competitors. Shaped labels can also be a way to match the particular style of the rest of your packaging.
Removable Labels
For temporary labelling, whether it's a location label warehouse, a price label on an item of clothing or a shipping label that can be removed without ruining the packaging.
Tags & Tickets
Non-adhesive tags and tickets are used for a wide range of purposes, including retail price tags, cage cards and 'work in progress' control.
We make and print non-adhesive tags and swing tickets on roll usually with a perforation between each. They can be on card or paper material, thermal transfer and thermal direct material available, either plain or pre-printed with your own custom design. Swing tags can also be produced with a punched hole/chad.
Varnished labels
Varnished labels can be found mostly in situation where a label needs extra protection from certain elements, such as UV exposure, water resistance
Water-Resistant Labels
There are labels out there that are 100% waterproof but when you need a more cost effective label solution for bottles and jars, we offer splash-proof materials with a light layer of varnish to help avoid smudging of ink or destruction of the label. We would also recommend using them on plastic or metal containers/crates.


LABEL TYPES & MATERIALS WE USE
3M Polyester
Ink Jet Receptacle
Recyclable Labels
A4 Laser Labels
Jet Gloss 90
Sheet Labels
Anodised Aluminium
Laser Labels
Sprocket Fed
Blockout/Blackout
Loop Tags
Tags
Clear laminates
Metallised Silver/Polyester
Tamper Evident
Clear PE
Oven Proof
Tactile
Clear PP
Paper Direct Thermal (Eco or Topcoat)
Tickets
Domed
Paper Thermal Transfer (Matt Vellum or Gloss)
Vinyl
Dot Matrix Labels
Polyester (PET)
Void
Fabric & Woven Labels
Polyethylene (PE)
Ultra Destruct
Fan Fold Labels
Polypropylene (PP)
Window Stickers
Fan Fold Tags & Tickets
PVC
Garden Centre Tags
Peel & Reveal
ADHESIVES WE USE
Acrylic based
High Tack
Ultra High Tack
Blockout / Blackout
Peelable
Ultra Low Tack
Chilled
Permanent
Void
Fastyre
Rubber Based
Water Resistant
Freezer
Tamper Evident
LABEL RESISTANCE SUPPLYLINE CAN OFFER
Chemicals
Handling
Scuff Proof
Extreme High Temperature
Moisture
Sea & Salt Water (BS5609 Standard)
Extreme Low
Outdoor Exposure
Solvents
Grease
Scratch Proof
UV Exposure
PRINTER & CODING RIBBONS SUPPLYLINE CAN OFFER
Coding Ribbons Colours
Full/Resin Ribbons
Coding Ribbons Full/Resin
Hot Foil Ribbons
Coding Ribbons Wax/Resin
Near Edge Wax/Resins Ribbons
Cold Stamping Ribbons
Near Edge Full/Resins Ribbons
Colour Ribbons (Primary & Metallic)
Premium Wax Ribbons
Chemical Ribbons (chemical resistant)
Standard Wax Ribbons
Enhanced Wax Ribbons
Washable Ribbons (Textile / Clothing Printing
Our ribbons can meet the following certifications :
Food Contact Europe
RoHS
Halogens
Heavy Metals
Marine shipping (BS5609)
California Proposition 65
REACH/SVHC
Food Contact USA
Print durability (UL)
Drug Master File