Dairy

Supplyline only offer the highest quality ribbons from the market leading manufacturers that include Armor, ITW Thermal Films, Inkanto, Richoh & Sony plus all the genuine branded ribbons from Zebra, Honeywell and Toshiba. This enables us to meet any ribbon requirement with the perfect grade or ribbon type ensuring not only perfect print every time but also the correct resistance or protection to last the life of the product or application.
Buy Printer & Coding Ribbons from Supplyline, one of the largest resellers of Printer & Coding Ribbons in the Industry, we sell at the most competitive price and carry by far the largest stock range in the UK.
Challenge us to save you money, improve your print quality and increase the life of your printer or printhead, we wont be beaten on price.
RIBBON TYPES & APPLICATIONS FOR THE DAIRY INDUSTRY
A print solution integrated within the packing line
Direct printing on flexible plastic film is very widespread in the food processing industry (dairy, pasta, chips, frozen products, etc.), in the hardware sector (nails, screws, bolts, etc.), for certain cosmetics (samples of cream and other liquids) and pharmaceutical products (personalised doses of medicines).
Printers designed for printing directly onto packaging films are integrated within the packing line and certain models are able to meet the requirements of high-throughput applications, operating at speeds of up to 1 meter per second.
Quality printing for durable information
Thermal Transfer offers maximum flexibility for customising packaging: alpha-numeric characters, logos and barcodes all have a good visual finish for easier reading. To avoid an expiry date or barcode being erased, a Thermal Transfer ribbon must be selected that offers resistance to the constraints of the packaging process and utilisation of the product: abrasion, handling, foodstuffs, chemicals, etc.

inkanto ribbons for flexible packaging films
The inkanto ribbons designed for printing on flexible packaging offer a solution to the demands of durability, print speed and cost.
The Wax-Resin inks (APR® or APX® range) for near-edge printers offer the best combination of print quality, speed and cost, while the Resin inks (AXR® range) are the best suited to demanding applications in terms of durability.
inkanto inks are also available in white, metallic and various colors for printing on coloured packaging films.
inkanto ribbons enable producers to comply with European regulations (1935/2004/EC) and US FDA requirements.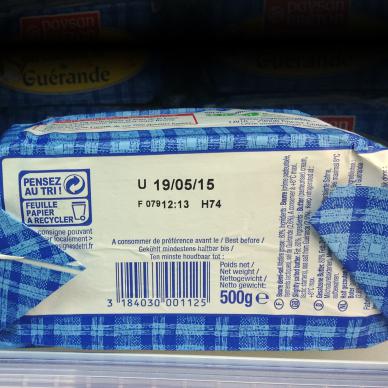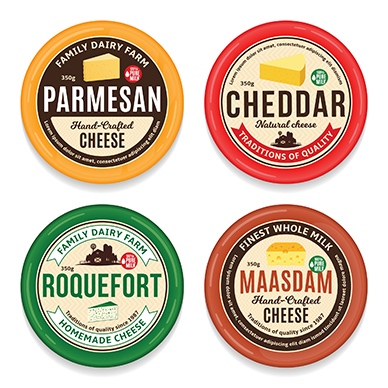 Coding in the dairy industry
The right solution for supply chain management and product identification
A New Zealand dairy producer has chosen inkanto Thermal Transfer wax resin ribbon APR®600 to meet their coding requirements based on print quality, reliability and cost per print. This ribbon is used in a wide range of consumer dairy products, which needs to meet the rigorous food labelling requirements for many different markets around the globe. The labels material is the standard paper label with a slight gloss finish.
Initially using a Direct Thermal application they found that the results weren't up to standard causing barcode unreadability which resulted in supply chain rejections, along with increasing costs of printer maintenance due to consistent print head replacement.
Switching to inkanto APR®600 Thermal Transfer ribbon solved all of these issues immediately, improving barcode readability, reducing supply chain rejections, and increasing the life of the printers themselves by protecting the print heads from wear. Not to mention that the cost per print was ultimately no greater than when using a direct thermal printing method.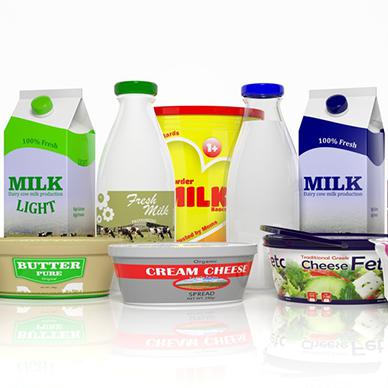 Ensure print durability in harsh environment
Once placed on the animal, ear tags are subject to significant external attack which may compromise the identification of the animal and undermine herd management: long-term UV exposure, temperature extremes, frost and rain, contact with excrement, sweat, abrasion, etc.
The print technology and the ink must offer an adequate level of resistance in line with the animal's living environment.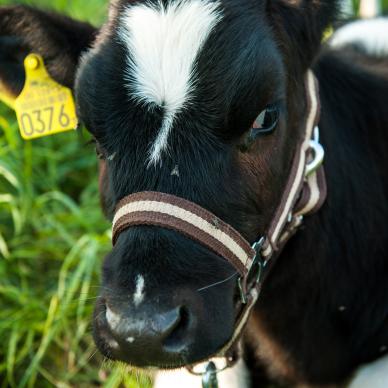 inkanto ribbons for livestock marking
The resin inks used in inkanto ribbons (AXR® range) are compatible with the plastic print media typically used to mark livestock. The excellent coverage of the black ink enables large-format letters and figures to be printed which can be read without having to get close to the animal. Resin inks also offer the highest levels of resistance and durability of all the ARMOR ranges.
All the inkanto Thermal Transfer inks are suitable for food contact applications (1935/2004/EC and US FDA standards) and are non-hazardous to animal health.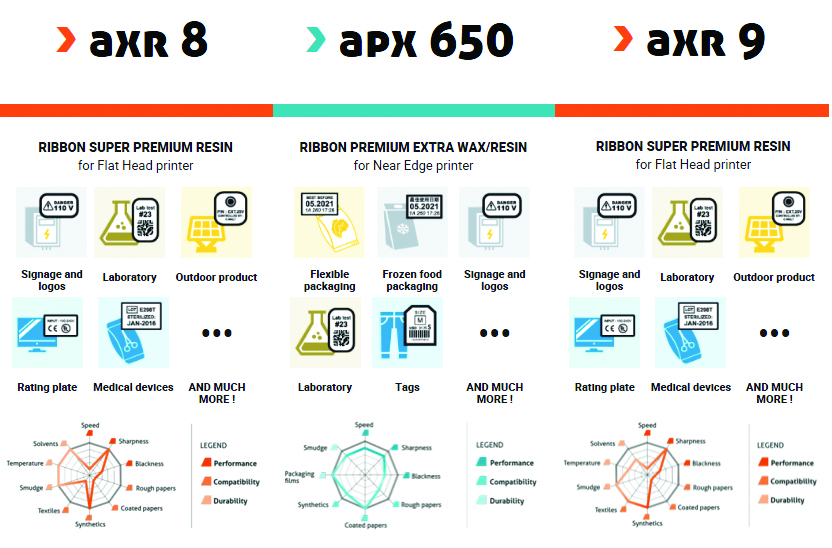 Resistance to abrasions and to substances associated with livestock activities
Resistance to UV light
Printing of plastic tags
Our ribbons can meet the following certifications :
Food Contact Europe
RoHS
Halogens
Heavy Metals
Marine shipping (BS5609)
California Proposition 65
REACH/SVHC
Food Contact USA
Print durability (UL)
Drug Master File

LABEL TYPES & MATERIALS WE USE
3M Polyester
Ink Jet Receptacle
Recyclable Labels
A4 Laser Labels
Jet Gloss 90
Sheet Labels
Anodised Aluminium
Laser Labels
Sprocket Fed
Blockout/Blackout
Loop Tags
Tags
Clear laminates
Metallised Silver/Polyester
Tamper Evident
Clear PE
Oven Proof
Tactile
Clear PP
Paper Direct Thermal (Eco or Topcoat)
Tickets
Domed
Paper Thermal Transfer (Matt Vellum or Gloss)
Vinyl
Dot Matrix Labels
Polyester (PET)
Void
Fabric & Woven Labels
Polyethylene (PE)
Ultra Destruct
Fan Fold Labels
Polypropylene (PP)
Window Stickers
Fan Fold Tags & Tickets
PVC
Garden Centre Tags
Peel & Reveal
ADHESIVES WE USE
Acrylic based
High Tack
Ultra High Tack
Blockout / Blackout
Peelable
Ultra Low Tack
Chilled
Permanent
Void
Fastyre
Rubber Based
Water Resistant
Freezer
Tamper Evident
LABEL RESISTANCE SUPPLYLINE CAN OFFER
Chemicals
Handling
Scuff Proof
Extreme High Temperature
Moisture
Sea & Salt Water (BS5609 Standard)
Extreme Low
Outdoor Exposure
Solvents
Grease
Scratch Proof
UV Exposure
PRINTER & CODING RIBBONS SUPPLYLINE CAN OFFER
Coding Ribbons Colours
Full/Resin Ribbons
Coding Ribbons Full/Resin
Hot Foil Ribbons
Coding Ribbons Wax/Resin
Near Edge Wax/Resins Ribbons
Cold Stamping Ribbons
Near Edge Full/Resins Ribbons
Colour Ribbons (Primary & Metallic)
Premium Wax Ribbons
Chemical Ribbons (chemical resistant)
Standard Wax Ribbons
Enhanced Wax Ribbons
Washable Ribbons (Textile / Clothing Printing