Dots and Spots
LABEL TYPES FOR DOTS & SPOTS FROM SUPPLYLINE ID

You can colour-code your stock, shelves or entire warehouse with our coloured circle labels. Ideal for differentiating between different items with a quick glance, we can produce these labels in any colour of your choosing.
Supplyline offer a huge range of pre existing designs to choose from to save any set up charges and we have over 300 circle or oblong shapes and sizes to choose from.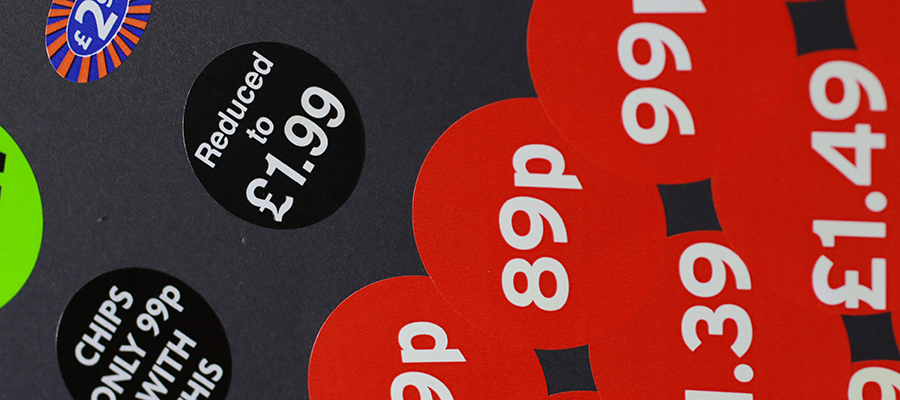 Circle labels can even be pre-printed with prices for promotional labels, or specific information to help when organising books or folders. Permanent and peelable adhesive can be requested for short-term application like clothing price labels or box-seals.
Pricing Labels
we can manufacture an array of pre-printed promotional and pricing labels for you as well as 1, 2 and 3 line pricing gun labels for variable text input on your site. They can be made with permanent adhesive or peelable for easy removal.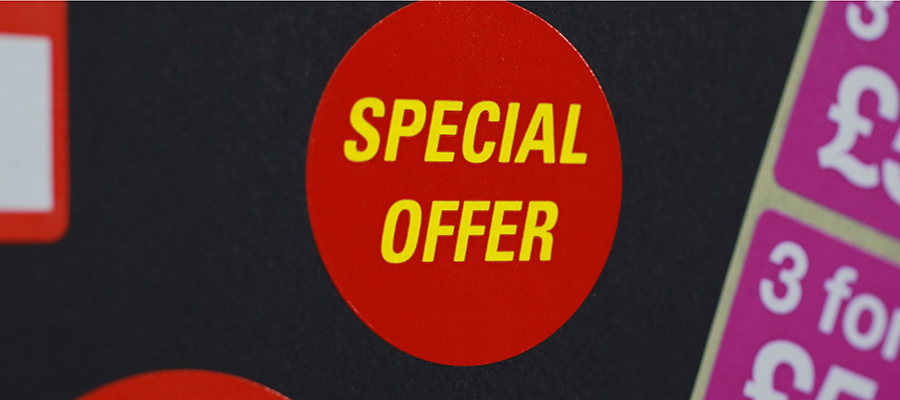 Printed Labels
Supplyline can produce labels in any colour of your choice from 1 to 8 different colours with flexographic (high volume orders) and photo quality print with digital labels (economical up to approx 10k labels of 1 type)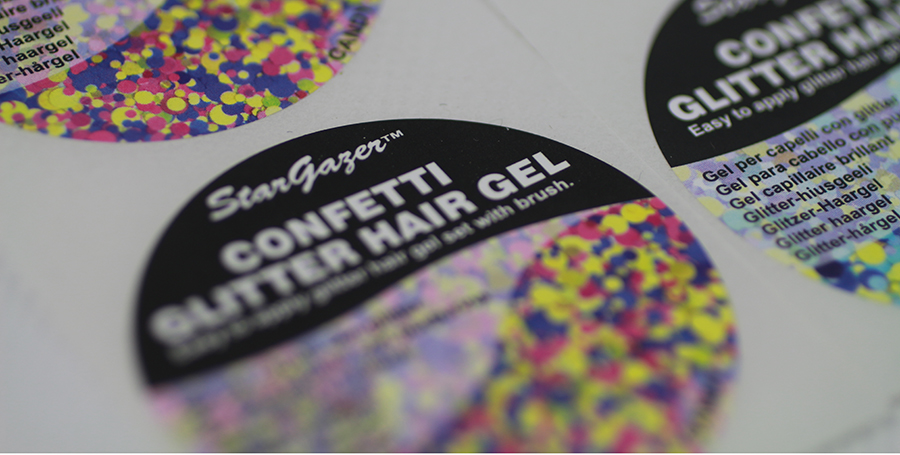 Seals & Tabs labels
When you need a box or your packaging to have a decent clear seal that will hold for the life of the product, then look no further than Supplyline's clear seals, we have researched over a number of years the very best product for this job and supply millions of these labels every month. We offer a range of circles and rectangles to all sorts of companies to help keep your product sealed and secure. We can offer these either plain or printed.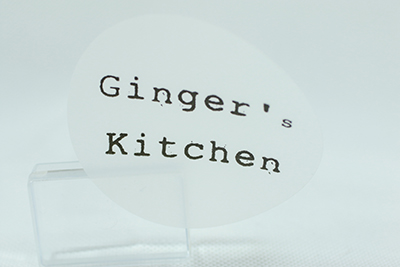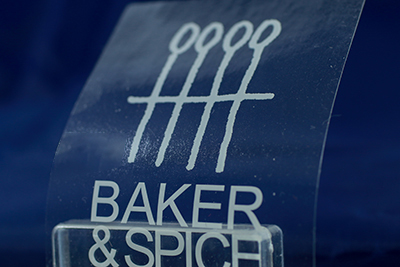 Shaped Labels
Shaped labels are a great way to label packaging that is outside the norm, not to mention make your product stand out from your competitors. Shaped labels can also be a way to match the particular style of the rest of your packaging.

LABEL TYPES & MATERIALS WE USE
3M Polyester
Ink Jet Receptacle
Recyclable Labels
A4 Laser Labels
Jet Gloss 90
Sheet Labels
Anodised Aluminium
Laser Labels
Sprocket Fed
Blockout/Blackout
Loop Tags
Tags
Clear laminates
Metallised Silver/Polyester
Tamper Evident
Clear PE
Oven Proof
Tactile
Clear PP
Paper Direct Thermal (Eco or Topcoat)
Tickets
Domed
Paper Thermal Transfer (Matt Vellum or Gloss)
Vinyl
Dot Matrix Labels
Polyester (PET)
Void
Fabric & Woven Labels
Polyethylene (PE)
Ultra Destruct
Fan Fold Labels
Polypropylene (PP)
Window Stickers
Fan Fold Tags & Tickets
PVC
Garden Centre Tags
Peel & Reveal
ADHESIVES WE USE
Acrylic based
High Tack
Ultra High Tack
Blockout / Blackout
Peelable
Ultra Low Tack
Chilled
Permanent
Void
Fastyre
Rubber Based
Water Resistant
Freezer
Tamper Evident
LABEL RESISTANCE SUPPLYLINE CAN OFFER
Chemicals
Handling
Scuff Proof
Extreme High Temperature
Moisture
Sea & Salt Water (BS5609 Standard)
Extreme Low
Outdoor Exposure
Solvents
Grease
Scratch Proof
UV Exposure
PRINTER & CODING RIBBONS SUPPLYLINE CAN OFFER
Coding Ribbons Colours
Full/Resin Ribbons
Coding Ribbons Full/Resin
Hot Foil Ribbons
Coding Ribbons Wax/Resin
Near Edge Wax/Resins Ribbons
Cold Stamping Ribbons
Near Edge Full/Resins Ribbons
Colour Ribbons (Primary & Metallic)
Premium Wax Ribbons
Chemical Ribbons (chemical resistant)
Standard Wax Ribbons
Enhanced Wax Ribbons
Washable Ribbons (Textile / Clothing Printing
Our ribbons can meet the following certifications :
Food Contact Europe
RoHS
Halogens
Heavy Metals
Marine shipping (BS5609)
California Proposition 65
REACH/SVHC
Food Contact USA
Print durability (UL)
Drug Master File