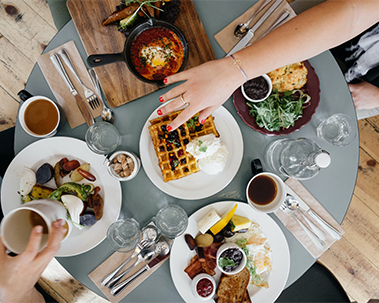 Food Handling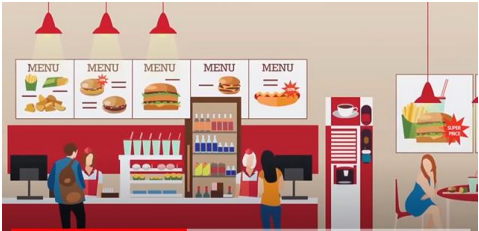 Barcode for Business is an automated hand held system that enables you to quickly and accurately monitor and record all aspects of your food handling operations. Barcode for Business has been around for over 20 years and is extremely flexible.
Used by any food business including manufacturers, distributors, retailers, hotels, restaurants, pubs, fast food outlets, schools and many others.
Barcode for Business is a tool to assess hazards and establish control systems that focus on prevention.
Product Checks
There is more to Barcode for Business than automating and meeting HACCP standards. You will have other critical operations that are not part of your HACCP daily routines.
Automated corrective actions displayed to prompt the user
Door Checks: are doors secure and checked before leaving the premises?
Floor Checks: Are the floors clean and free from obstructions?
Toilet Checks: Are the toilets clean and checked?
Fire Extinguishers: Are they in place? are they in date?
Food Wastage: Record with photographic evidence and reasons for all food waste.
Security Checks: Are your security tours recorded? NFC tabs ensure that all locations are checked, logged and time stamped with photographs if required.
Pest Control: Monitor and control pest control points.
Product Labelling
Cooking Labels – Date cooked and use-by date.
Defrost labels – Printed with defrost date and use-by date.
Freezing Labels – Product description and date frozen.
Reclassification Labels – Relabelled with new use-by date. Product Description
Product Database
Created and store your products on the cloud in your database:
Product Description
Bar code
Product group
Supplier
Shelf Life
Min Max Temperatures
Product Allergens
Configurable to Meet Your Requirements
Barcode for Business' administration dashboard allows the whole system to be adapted to your specific requirements – using our simple, intuitive, parameter driven application.
Essential Functionality of the Food handling software
Notification by Email – In case of alerts on a corrective action entered or synchronization issues, a notification is sent by email to notify you immediately.
Saving Data Entered – All the data entered are synchronised and stored on secure servers in the 1st European Data Centre for consultation and control of the tasks carried out or controls of the health authorities in a very reactive way.
Accessing Data Entered – All the data entered and synchronised can be consulted online from any internet access point (PC, Tablet, Smartphone, etc.) and from anywhere in the world.
Reporting – Barcode for Business offers simple and synchronised activity reports to control everything with one click:

Operations carried out
Actions capture
Corrective actions taken
Extract information on Excel file
For more updates and information don't forget to follow Supplyline on Twitter and check out Supplyline on Facebook!