Healthcare Labels
TYPES OF HEALTHCARE LABELS FROM SUPPLYLINE ID

Protect patient safety while increasing productivity, reducing errors and costs. Accurately and efficiently track patients, medications, specimens, staff, assets and more with the help of high quality thermally printed labelling solutions. Supplyline's solutions incorporate text, graphics, bar codes and/or radio frequency identification (RFID) to produce the on-demand labels, tags, ID badges and wristbands that are at the heart of today's patient safety and hospital productivity initiatives.
Labels we manufacture for use within the healthcare industry, are specially tailored for purpose and ensure no loss of stickiness or legibility for those situations where the information is critical.
NHS / Healthcare Labels
Using labels that have been pre-printed with entry fields, check-boxes and predefined options helps to reduce clerical errors and improve general efficiency among members of staff.
Colour Labels
Coloured labels and tags are frequently used within the healthcare industry to help quickly identify any specific needs a patient may have or warnings for care needs or requirements.
Freezer / Cryogenic Labels
We offer several different "grades" of adhesive with different temperature ratings, this can be anything from a simple freezer down to -40°C all the way through to extreme cold, such as -196°C Cryogenic storage.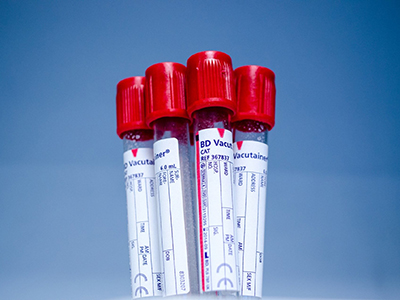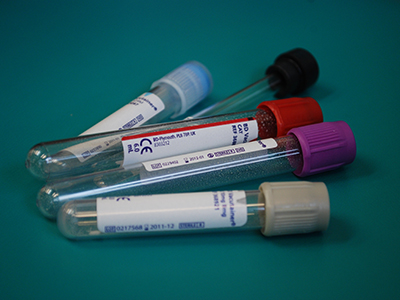 Blood Bag Labels
A synthetic label with a specially-selected adhesive will provide the all necessary resistances to the environments a blood-bag will be subjected to, whether that is autoclave sterilization, a hot water bath or freezing for analytical testing, the labels that we offer are DIN ISO 3826 compliant and will retain legibility throughout the life-cycle of the product.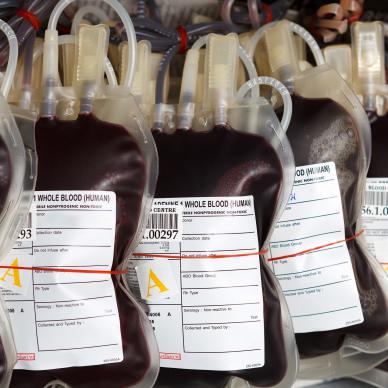 Hospital/Patient ID Wristbands
More than 400M patients globally are identified by wristbands every year. ID Wristbands that don't scan can seriously slow down the process of getting a patient the required care and in serious cases have a negative impact on patient safety. With easy-to-use methods of print with and without consumables, we can find the perfect product for you.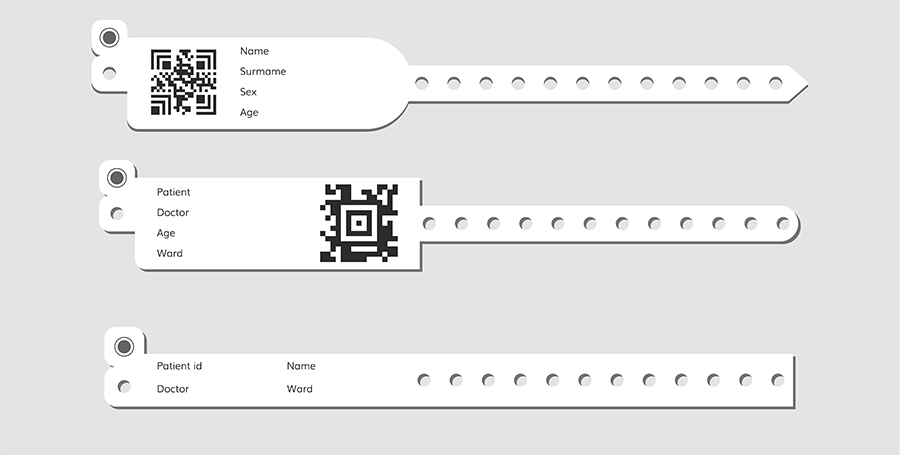 Promotional Labels Peel n Reveal
With an ever growing need to give your customers more information or to promote your company or product, but with limited space to display it all we offer the fantastic "Peel n Reveal" labels
Vitamin / Supplement Labels
Supplyline has taken on numerous projects in the past for nutrient and superfood labels, to create a durable product-label with a professional looking finish. Totally customised to the end users specifics.
Hazard Labels
Labels we produce ourselves and supply via third party manufactures are full GHS compliant and will make sure your business is up to the required standard of safety.
Serialised / Barcode Labels
Using our in-house label printers, we can produce barcode labels or products labels with serialisation for either the barcode, a serial number or batch code that is variable on your labels.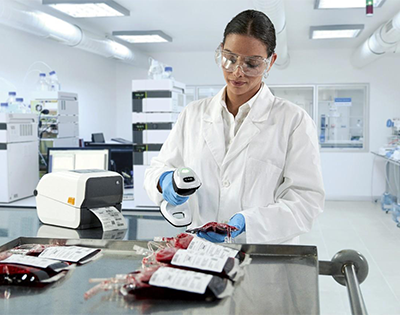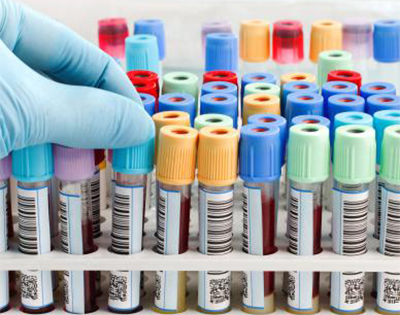 Asset Labels
Equipment used within the healthcare and NHS sector is not only expensive but can contain critical and confidential information. Ensuring this equipment is registered and tracked is one of the best measures you can take against property-loss. The high quality materials we use ensure longevity and no loss of print to keep your information legible for the life-cycle of the product.

Laboratory & Storage Labels
When you're testing and storing samples, the information stored on your labels is of the utmost importance, the loss of any of this information could cause the end of any study or testing procedure. That's why the materials and adhesives we use are designed specially to work in the presence of moisture and varying temperatures hot and cold.

LABEL TYPES & MATERIALS WE USE
3M Polyester
Ink Jet Receptacle
Recyclable Labels
A4 Laser Labels
Jet Gloss 90
Sheet Labels
Anodised Aluminium
Laser Labels
Sprocket Fed
Blockout/Blackout
Loop Tags
Tags
Clear laminates
Metallised Silver/Polyester
Tamper Evident
Clear PE
Oven Proof
Tactile
Clear PP
Paper Direct Thermal (Eco or Topcoat)
Tickets
Domed
Paper Thermal Transfer (Matt Vellum or Gloss)
Vinyl
Dot Matrix Labels
Polyester (PET)
Void
Fabric & Woven Labels
Polyethylene (PE)
Ultra Destruct
Fan Fold Labels
Polypropylene (PP)
Window Stickers
Fan Fold Tags & Tickets
PVC
Garden Centre Tags
Peel & Reveal
ADHESIVES WE USE
Acrylic based
High Tack
Ultra High Tack
Blockout / Blackout
Peelable
Ultra Low Tack
Chilled
Permanent
Void
Fastyre
Rubber Based
Water Resistant
Freezer
Tamper Evident
LABEL RESISTANCE SUPPLYLINE CAN OFFER
Chemicals
Handling
Scuff Proof
Extreme High Temperature
Moisture
Sea & Salt Water (BS5609 Standard)
Extreme Low
Outdoor Exposure
Solvents
Grease
Scratch Proof
UV Exposure
PRINTER & CODING RIBBONS SUPPLYLINE CAN OFFER
Coding Ribbons Colours
Full/Resin Ribbons
Coding Ribbons Full/Resin
Hot Foil Ribbons
Coding Ribbons Wax/Resin
Near Edge Wax/Resins Ribbons
Cold Stamping Ribbons
Near Edge Full/Resins Ribbons
Colour Ribbons (Primary & Metallic)
Premium Wax Ribbons
Chemical Ribbons (chemical resistant)
Standard Wax Ribbons
Enhanced Wax Ribbons
Washable Ribbons (Textile / Clothing Printing
Our ribbons can meet the following certifications :
Food Contact Europe
RoHS
Halogens
Heavy Metals
Marine shipping (BS5609)
California Proposition 65
REACH/SVHC
Food Contact USA
Print durability (UL)
Drug Master File