Oil and Gas

Supplyline either directly or through our partners supply a number of OEM, Tier I / Tier II & Tier III suppliers and manufacturers.
These include companies like BP / Baker Hughes & Schlumberger to name a few
We supply many more companies like these in this industry but due to the sensitive nature of their business and our relationship with them we would only discuss these details directly with serious end user enquiries, which we would welcome.
If you want to find out why so many companies in the oil and gas industry trust and deal with SupplylineID please get in touch.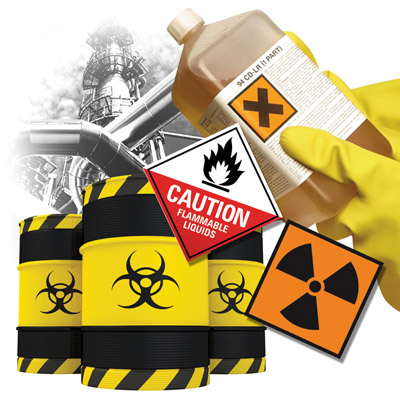 Durable barcode identification labels and tags are designed to cope with the toughest demands of the oil & gas industry, including exposure to chemicals, grease, oil, moisture, prolonged UV exposure, extreme temperatures (hot and cold), abrasion, and other environmental factors. All barcode labels and tags are designed to last the life of the equipment it is identifying, with data readability that does not degrade over time.
LABEL TYPES FOR THE OIL & GAS FROM SUPPLYLINE ID
Asset labels
Our asset labels are available in all shapes and sizes for different uses, Supplyline can manufacture asset labels in synthetic materials varying in thickness for rigidity, even metalized in some cases for extreme durability against abrasion, heat and tearing.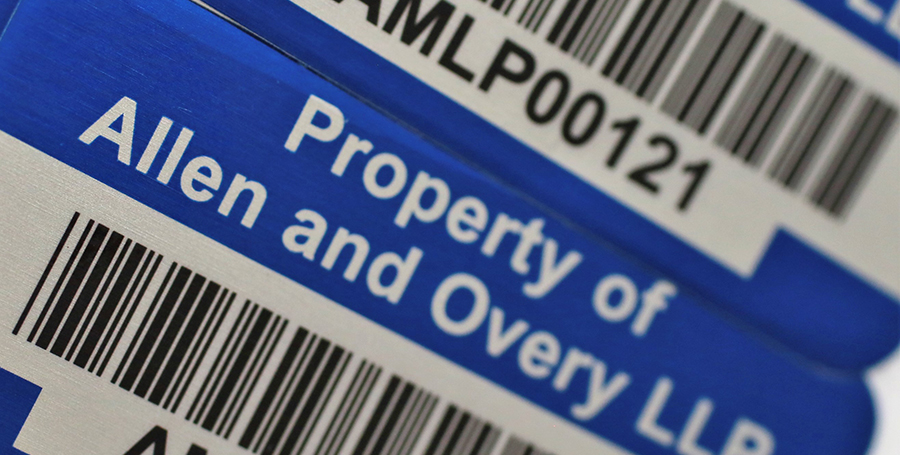 Reliable printing of GHS labels
Labels for bottles or drums containing chemicals communicate data and symbols required under GHS regulations (Globally Harmonized System of Classification and Labelling of Chemicals). Such information warns of the hazards to people and the environment during the transportation and utilisation of the product.
So it is critical for the label to be perfectly legible from the moment it is affixed until the residues are recycled and the container is cleaned.
Printing constraints on chemical product labelling
The printing of barcodes, product composition, product traceability data and GHS symbols must be resistant to external attack.
Products rubbing together, dripping solvent and demanding storage environments can all expose the ink to significant duress. Heat, cold, humidity, solvents, UV exposure: not all inks offer adequate resistance.
A label that complies with the GHS standard requires the printing of standardised red and black information and symbols.
The use of an ink/label combination certified to BS5609 (3 months immersion in sea water) provides guaranteed adhesive performance, print durability and abrasion resistance.
inkanto ribbons by Armor for GHS label printing
By adopting a Thermal Transfer printing process, chemical manufacturers and distributors can confidently print all the required symbols and texts in order to comply with GHS requirements.
Certain thermal printers can print in two colours (red and black) in a single run, offering the user simplicity, flexibility and reliability.
Black or coloured Resin inks from inkanto (AXR inks) in combination with synthetic labels (PE, PET, PVC or PP) offer an optimum compromise in terms of print quality and resistance properties.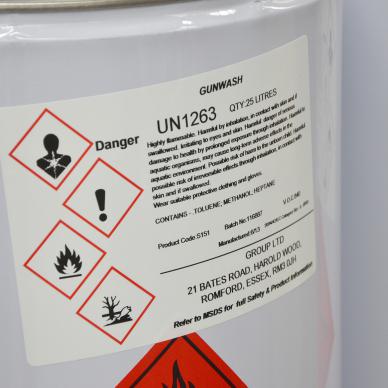 Identification Labels
Every regulated component must have a unique identification number and an identified location. ID numbers should be clearly marked on all equipment and must remain readable for the life of the equipment.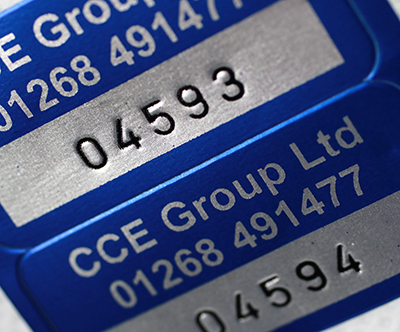 Hazard Labels
Labels we produce ourselves and supply via third party manufactures are full GHS compliant and will make sure your business is up to the required standard of safety.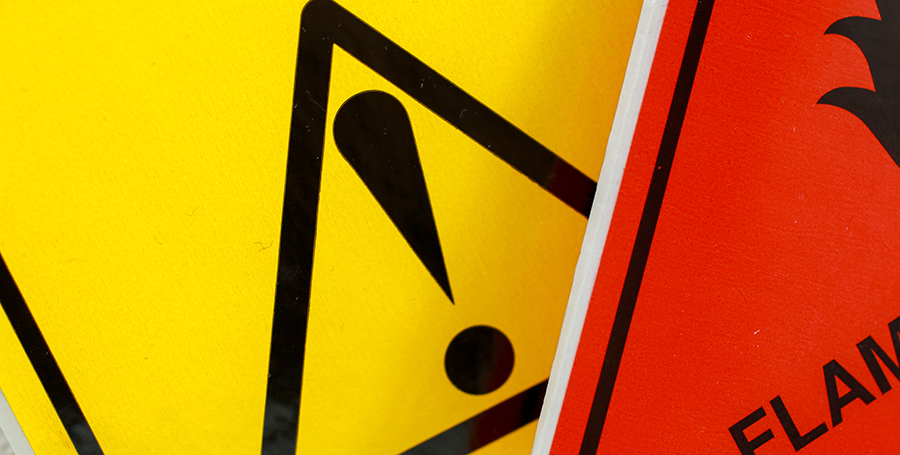 Instruction Labels
Labels can be printed up to 8 colour with instructions or a usage-guide in a weatherproof material that should apply to any material, rough or smooth and withstand a number of environmental factors without peeling off.
Water/Oil Resistant Labels
Labels that are required to have an oil resistance tend to be made of a synthetic material that naturally repels water and oil, we can send you a few different samples of material/adhesives to see what works for you. Supplyline can also recommend a varnished paper label for a more cost effective solution to a short term labelling. Both of these label types adhere well to nearly all surfaces, including glass, metal, plastic, painted surfaces, polycarbonate and more.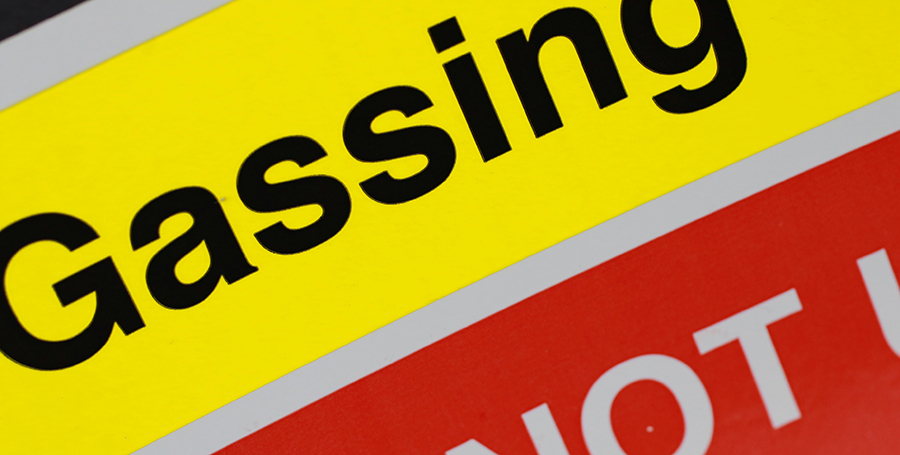 LABEL TYPES & MATERIALS WE USE
3M Polyester
Ink Jet Receptacle
Recyclable Labels
A4 Laser Labels
Jet Gloss 90
Sheet Labels
Anodised Aluminium
Laser Labels
Sprocket Fed
Blockout/Blackout
Loop Tags
Tags
Clear laminates
Metallised Silver/Polyester
Tamper Evident
Clear PE
Oven Proof
Tactile
Clear PP
Paper Direct Thermal (Eco or Topcoat)
Tickets
Domed
Paper Thermal Transfer (Matt Vellum or Gloss)
Vinyl
Dot Matrix Labels
Polyester (PET)
Void
Fabric & Woven Labels
Polyethylene (PE)
Ultra Destruct
Fan Fold Labels
Polypropylene (PP)
Window Stickers
Fan Fold Tags & Tickets
PVC
Garden Centre Tags
Peel & Reveal
ADHESIVES WE USE
Acrylic based
High Tack
Ultra High Tack
Blockout / Blackout
Peelable
Ultra Low Tack
Chilled
Permanent
Void
Fastyre
Rubber Based
Water Resistant
Freezer
Tamper Evident
LABEL RESISTANCE SUPPLYLINE CAN OFFER
Chemicals
Handling
Scuff Proof
Extreme High Temperature
Moisture
Sea & Salt Water (BS5609 Standard)
Extreme Low
Outdoor Exposure
Solvents
Grease
Scratch Proof
UV Exposure
PRINTER & CODING RIBBONS SUPPLYLINE CAN OFFER
Coding Ribbons Colours
Full/Resin Ribbons
Coding Ribbons Full/Resin
Hot Foil Ribbons
Coding Ribbons Wax/Resin
Near Edge Wax/Resins Ribbons
Cold Stamping Ribbons
Near Edge Full/Resins Ribbons
Colour Ribbons (Primary & Metallic)
Premium Wax Ribbons
Chemical Ribbons (chemical resistant)
Standard Wax Ribbons
Enhanced Wax Ribbons
Washable Ribbons (Textile / Clothing Printing
Our ribbons can meet the following certifications :
Food Contact Europe
RoHS
Halogens
Heavy Metals
Marine shipping (BS5609)
California Proposition 65
REACH/SVHC
Food Contact USA
Print durability (UL)
Drug Master File