Online shopping / E-tail

Supplyline either directly or through our partners supply a number On-Line Distribution & Retail or E-Tail companies and their distribution centres, these include companies like The Body Shop, Lakeland, BEKO & Waitrose
We supply many more companies like these in this industry but due to the sensitive nature of their business and our relationship with them we would only discuss these details directly with serious end user enquiries, which we would welcome.
If you want to find out why so many online retailers trust and deal with SupplylineID please get in touch.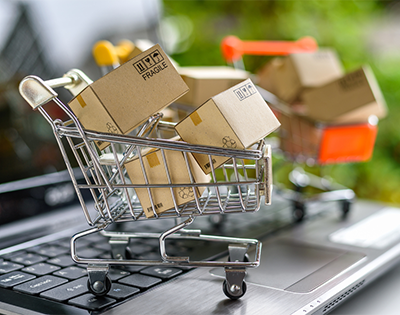 Supplyline "The Supply Chain Experts" can also be of use in the warehouse & distribution side of your operation, we can supply your plain / shipping labels, barcode printers, barcode scanners and warehouse terminals.
Keep your warehouse moving and your costs down, Supplyline also offer a fix & repair service for existing or old warehouse terminals and printers. This begins with free diagnostic testing for any number faults or issues with a full diagnosis with a cost of repair. All of our repairs carry our 90 day no fuss warranty.
LABEL TYPES FOR E-TAIL OR INTERNET DISTRIBUTION CENTRES FROM SUPPLYLINE ID
Storage & Warehousing Labels
Labels experience fluctuations in temperature and humidity when stored both indoors and outdoors. Over time, such conditions can damage the label and make them unreadable. Our label materials are specially developed for long-term storage and warehousing – helping to protect the information on the label even in all conditions. Talk to our warehouse team on selecting the right label materials for your application.
| | | |
| --- | --- | --- |
| Shelf labels | Aisle signs | Facility & safety signs |
| Bin location labels | Floor marking / coating | Pallet location markers |
| Bar code labels | Magnetic labels | Warehouse signage |
| Adhesive floor tape | | |
Pallet Racking Labels
Pallet racking labels are designed to identify shelf and rack locations in warehouses, and ours are manufactured from tough durable materials.
Our racking labels are the market leaders in design and performance. Choose from a wide range of variations, and request a quotation to get your warehouse identification to the highest possible standard.
Silverback PO+ is a new label solution which can be adhered in all warehouse temperatures. Printed onto a blended polyolefin material – a blend of Polyethylene (PE) and Polypropylene (PP). The labels are specially coated to ensure maximum quality laser printing.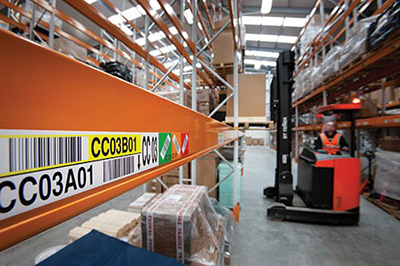 Magnetic Racking Labels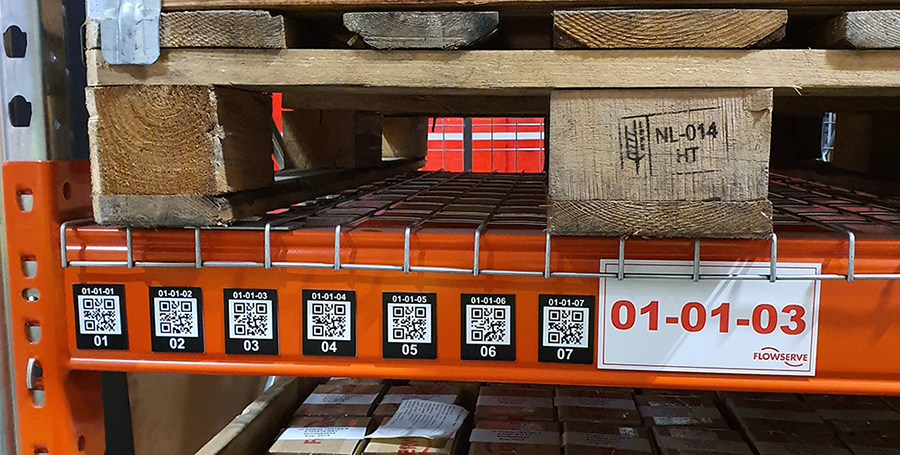 Storage or Location Bin Labels or Tags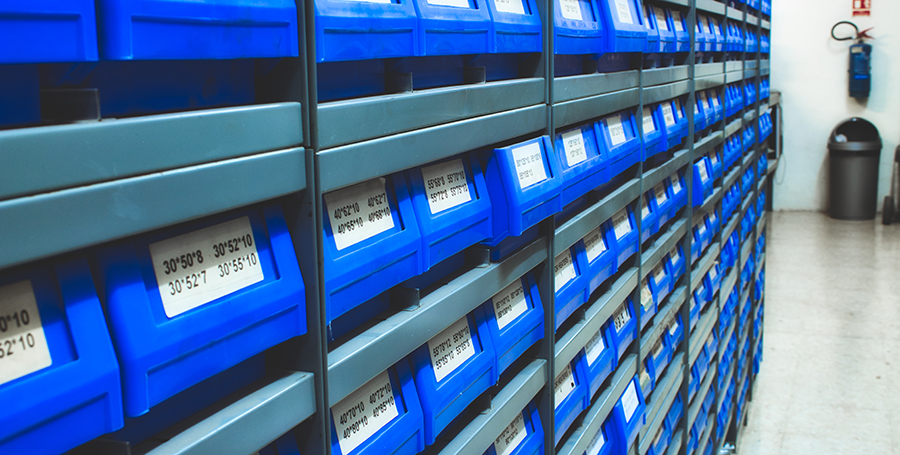 Address / Shipping Labels
Supplyline can pre-print any size of label either A4 or on a roll, with any design/text or layout that you specify to give your address labels an even more professional look. In addition we supply a full range of plain labels for you to print your own (see plain labels below)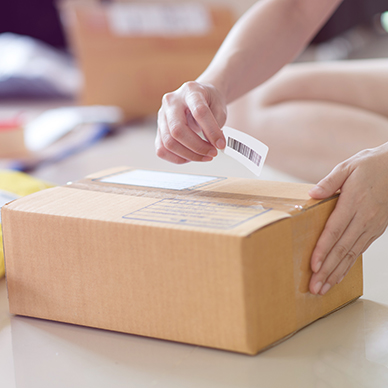 Outer Case Labels
Supplyline can offer a few different labels based on the requirements of your label. If you only need it to last 4 weeks then a direct thermal label (printing without a ribbon) would be a good short-term low-cost material for you to use. If you need to label something going into storage for 12months then we would always suggest a thermal label paired with a high quality ribbon to eradicate any chance of print fading. If you're storing in a freezer we have an adhesive that works in a blast-freezer down to -40.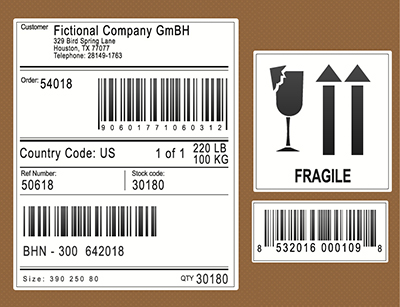 Clear labels
The transparent effect can help give an even more professional look to any packaging or product. Often used to indicate a size, colour or type of garment either directly onto the cloths or on the clear packaging for retail.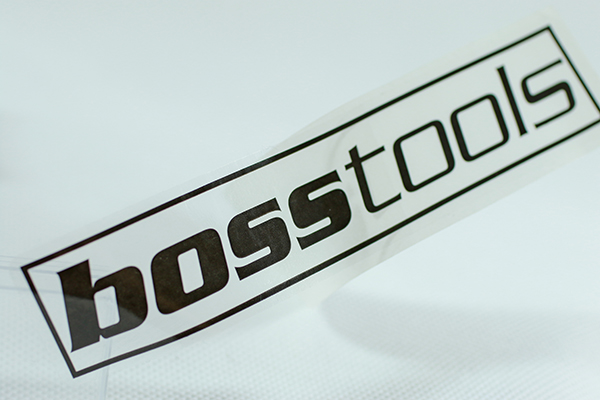 Product Labels
Whether you're producing a limited run of a few thousand items or millions on a regular basis, we can offer both digital (for small runs) and flexographic (for larger qtys) too provide the most cost effect solution for you. We can print up to 8 colour, with photo-quality graphics on any substrate you select, be it a premium splash-proof polypropylene for your food jars or matt paper to keep costs down on your company-branded outer case labels.

Printed Labels
Supplyline can produce labels in any colour of your choice from 1 to 8 different colours with flexographic (high volume orders) and photo quality print with digital labels (economical up to approx 10k labels of 1 type).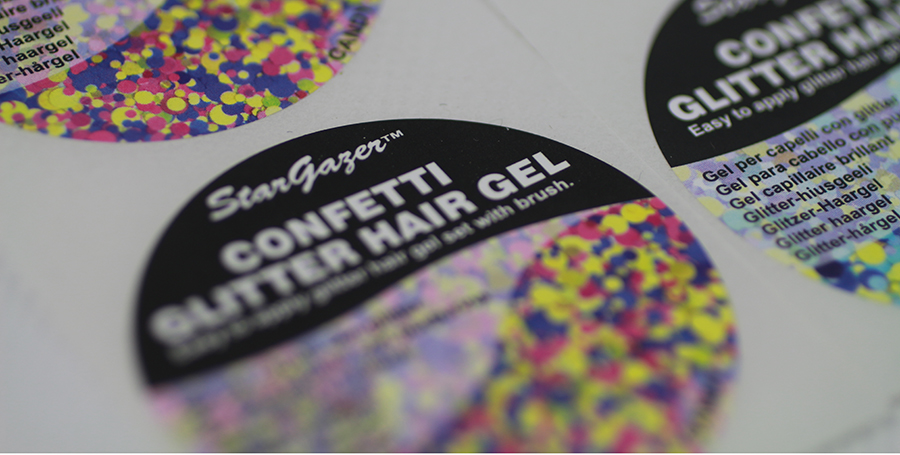 Plain Labels (back to Address/Shipping labels)
We can manufacture almost any plain label either on a roll, sheets or fan-folded. We offer a full range of Paper materials including Semi-gloss and Matt, Thermal Transfer, Direct Thermal, Ink-Jet and Laser. In addition we offer a full range of synthetic label materials like Polyester, Polypropylene, Polypropylene & Vinyl. We cover all ranges of adhesives from Perm, Peel and Freezer and have over 2000 cutter sizes to choose from.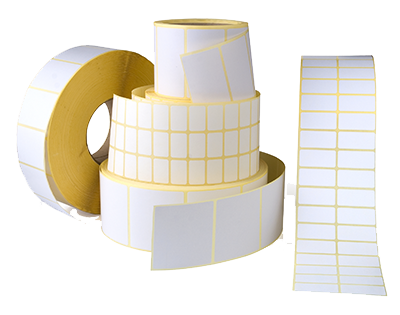 Pricing Labels
We can manufacture an array of pre-printed promotional and pricing labels for you as well as 1, 2 and 3 line pricing gun labels for variable text input on your site. They can be made with permanent adhesive or peelable for easy removal.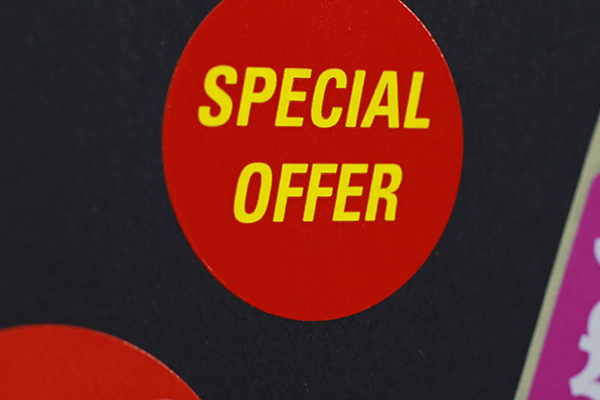 High Resistance Hi-Tac Permanent Labels
When you combine the water-resistant properties of a synthetic material like polypropylene or polyester with the fast curing of a hi-tack adhesive it gives you a label you can count on for those applications where you simply can't afford lose the label or the legibility of the information printed.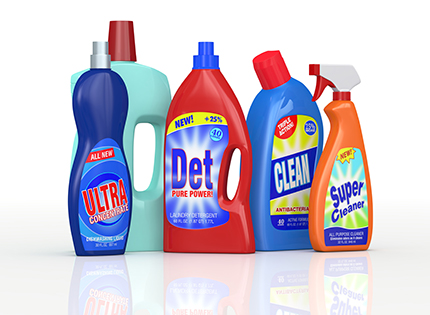 A4 Laser Labels
We offer a stock range of over 40 sizes in plain white A4 laser labels, choose between Butt-Cut and Die-Cut sizes to suit with the best prices in the UK. We can also offer a range of made to order laser labels that include colours and synthetic materials and a range of adhesives. If you're not quite ready to invest in a thermal printer, we stock a range of A4 labels for your laser printer, from 1 per sheet to 84 per sheet in all different shapes and layouts. Want your labels to really stand out? Laser-labels can be colour-washed in a range of standard colours, and fluorescent such as neon pink / orange / yellow or green.
(For large volume shippers, thermal printer labels can work out more economical than using laser and inkjet shipping labels please contact us for advise)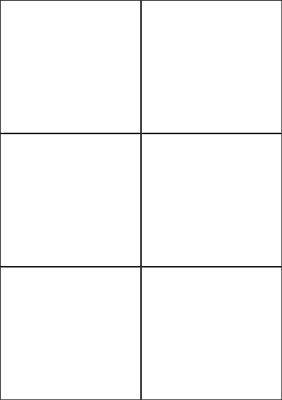 Peel and Reveal Labels
If you need to include lots of information but only have a small space to work with on your product, multi-page peel and reveal labels mean you're able to include all the information required by law to inform patients of dosage, directions of use, side effects and statutory product warning information.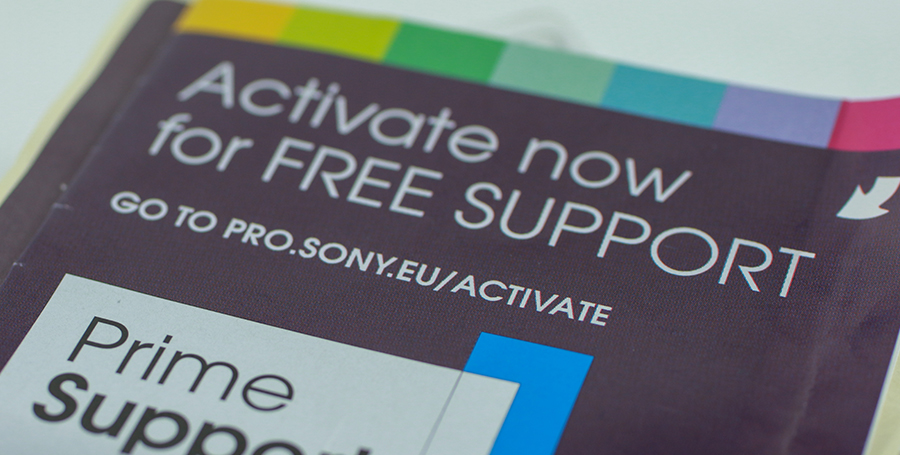 Promotional Labels Peel n Reveal
With an ever growing need to give your customers more information or to promote your company or product, but with limited space to display it all we offer the fantastic "Peel n Reveal" labels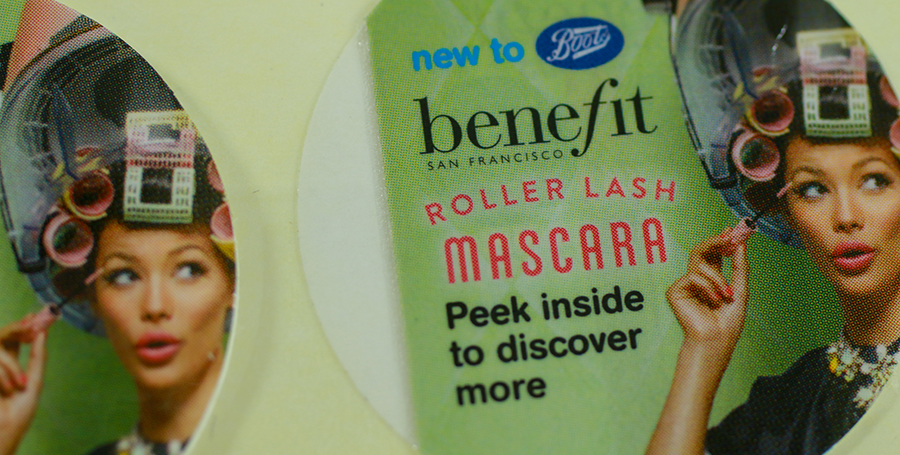 Tactile Labels
By law, packaging for products labelled as 'very toxic', 'corrosive', 'toxic', 'harmful' or 'extremely flammable' must carry a tactile warning label to alert the blind or partially sighted. All tactile labels must conform to the BS ISO 11683 standard.
Contact our experts for advice on the tactile labels to suit your application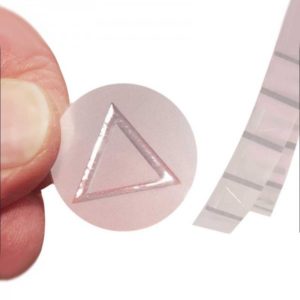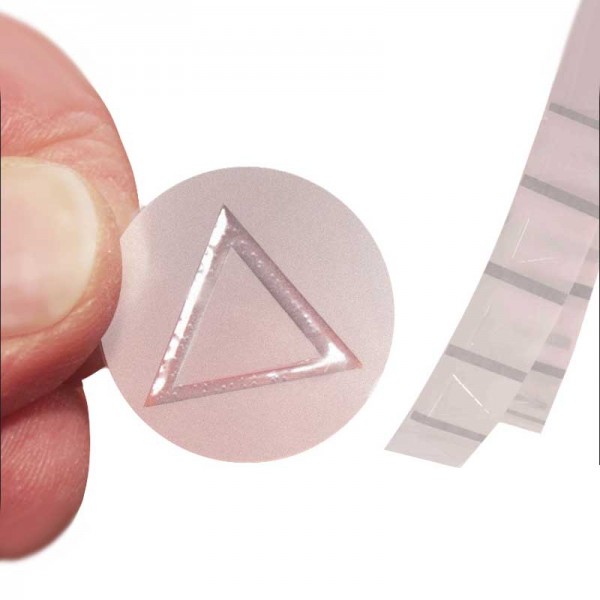 QR Code labels
QR barcodes are a great way to store lots of information about your product that's available via a single scan; virtually any device with a camera can do it. You can also set up your barcode to take the scanner to a website or specific page.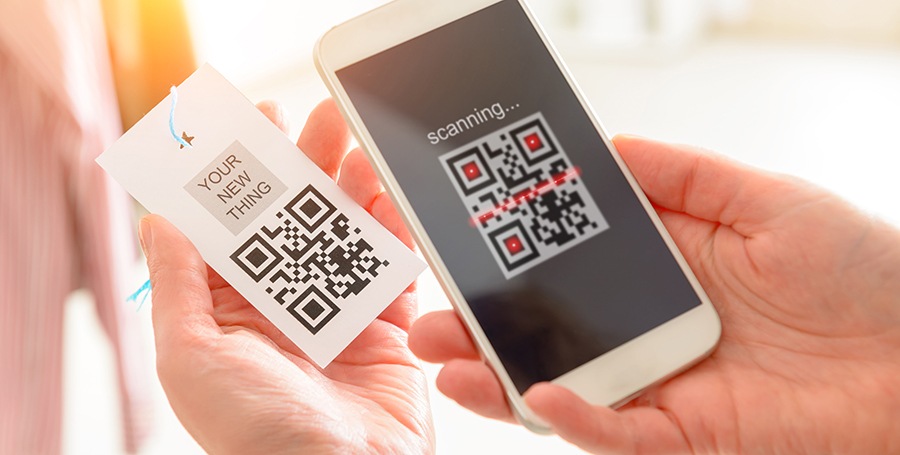 Removable or Peelable Labels
For temporary labelling, whether it's a location label in the warehouse or a shipping label that can be easily-removed for return-shipping to limit any damage to any packaging or box and help keep costs done for re-sale or re-distribution of your goods.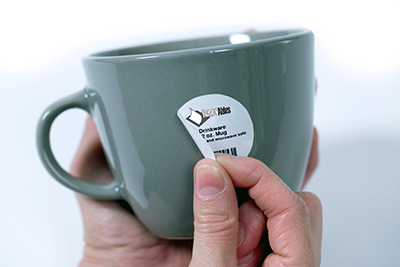 Moisture-Resistant Labels
There are plenty of labels out there that are 100% waterproof but when you need a more cost effective label solution for packaging and outer-case labels, we offer splash-proof materials with a light layer of varnish to help avoid smudging of ink or total destruction of the label.
LABEL TYPES & MATERIALS WE USE
3M Polyester
Ink Jet Receptacle
Recyclable Labels
A4 Laser Labels
Jet Gloss 90
Sheet Labels
Anodised Aluminium
Laser Labels
Sprocket Fed
Blockout/Blackout
Loop Tags
Tags
Clear laminates
Metallised Silver/Polyester
Tamper Evident
Clear PE
Oven Proof
Tactile
Clear PP
Paper Direct Thermal (Eco or Topcoat)
Tickets
Domed
Paper Thermal Transfer (Matt Vellum or Gloss)
Vinyl
Dot Matrix Labels
Polyester (PET)
Void
Fabric & Woven Labels
Polyethylene (PE)
Ultra Destruct
Fan Fold Labels
Polypropylene (PP)
Window Stickers
Fan Fold Tags & Tickets
PVC
Garden Centre Tags
Peel & Reveal
ADHESIVES WE USE
Acrylic based
High Tack
Ultra High Tack
Blockout / Blackout
Peelable
Ultra Low Tack
Chilled
Permanent
Void
Fastyre
Rubber Based
Water Resistant
Freezer
Tamper Evident
LABEL RESISTANCE SUPPLYLINE CAN OFFER
Chemicals
Handling
Scuff Proof
Extreme High Temperature
Moisture
Sea & Salt Water (BS5609 Standard)
Extreme Low
Outdoor Exposure
Solvents
Grease
Scratch Proof
UV Exposure
PRINTER & CODING RIBBONS SUPPLYLINE CAN OFFER
Coding Ribbons Colours
Full/Resin Ribbons
Coding Ribbons Full/Resin
Hot Foil Ribbons
Coding Ribbons Wax/Resin
Near Edge Wax/Resins Ribbons
Cold Stamping Ribbons
Near Edge Full/Resins Ribbons
Colour Ribbons (Primary & Metallic)
Premium Wax Ribbons
Chemical Ribbons (chemical resistant)
Standard Wax Ribbons
Enhanced Wax Ribbons
Washable Ribbons (Textile / Clothing Printing
Our ribbons can meet the following certifications :
Food Contact Europe
RoHS
Halogens
Heavy Metals
Marine shipping (BS5609)
California Proposition 65
REACH/SVHC
Food Contact USA
Print durability (UL)
Drug Master File