Pricing Gun and Ink Rollers
LABEL TYPES FOR PRICING GUNS FROM SUPPLYLINE ID

In-store pricing
Discount pricing
Use-by dates
Best Before
Quality Control
Batch numbering
Date of manufacture
Supplyline offer a full range of labels to suit most pricing guns if your not sue what labels you need or just want a quote please contact our sales team.
We sell the full range of Sato Branded Label guns / Labels & Ink rollers.
We sell millions of pricing gun labels either plain or printed with a choice a PERM adhesive or a PEEL adhesive. We carry a range of labels plain and colour washed labels and an array of existing designs from best before / use by date to EC oval identifiers.
Our most popular pricing gun labels are our SUP2612PGL (26mm x 12mm) pricing gun labels, these suit the widest range of label guns out there and cover 80% of the main market.
Single Line Range:
In addition we supply a range of labels for multiple lines for when extra data or information is required.
Two Line Range:
New Food Range Two Line:
Three Line Range:
Pricing Gun Ink Rollers:
In addition we supply a range the full range of Sato Original Ink rollers for every model of Sato pricing guns, these include the models: Sato Judo XL / Sato Kendo 22 / 22P / 26 / Sato Samark 26 / Sato PB1 / Sato Judo 26 / Sato Duo 16 / 20 / Sato Judo Food / Sato Judo Promo and the Sato PB3-208, 312 & 416 models.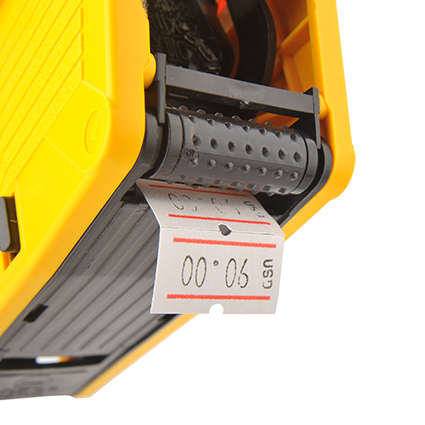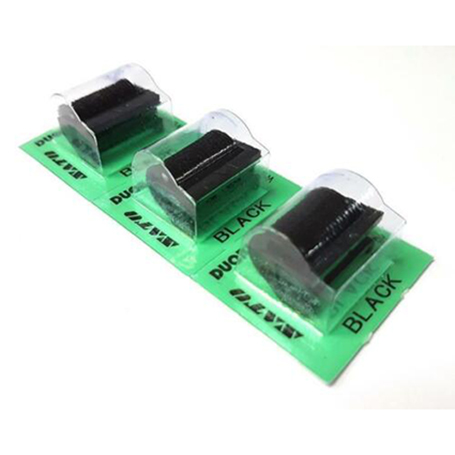 Our wide range of pricing labels mean that your products can be priced-up using either a laser printer, thermal printer or a dedicated pricing gun. We have many templates available to choose from, 1, 2 & 3-line for guns and various sizes to use on printers dependant on how much information you'd like to print on them; you also have total free to customise your labels so they already show a logo/company information.
Additionally we supply hundreds of different types of promotional labels, with specific prices, discounts and retail wording. All stock designs can be produced in the colour(s) of your choosing and we're also happy to work with you and your designers to create retail labels that are unique, eye-catching and functional.
LABEL TYPES & MATERIALS WE USE
3M Polyester
Ink Jet Receptacle
Recyclable Labels
A4 Laser Labels
Jet Gloss 90
Sheet Labels
Anodised Aluminium
Laser Labels
Sprocket Fed
Blockout/Blackout
Loop Tags
Tags
Clear laminates
Metallised Silver/Polyester
Tamper Evident
Clear PE
Oven Proof
Tactile
Clear PP
Paper Direct Thermal (Eco or Topcoat)
Tickets
Domed
Paper Thermal Transfer (Matt Vellum or Gloss)
Vinyl
Dot Matrix Labels
Polyester (PET)
Void
Fabric & Woven Labels
Polyethylene (PE)
Ultra Destruct
Fan Fold Labels
Polypropylene (PP)
Window Stickers
Fan Fold Tags & Tickets
PVC
Garden Centre Tags
Peel & Reveal
ADHESIVES WE USE
Acrylic based
High Tack
Ultra High Tack
Blockout / Blackout
Peelable
Ultra Low Tack
Chilled
Permanent
Void
Fastyre
Rubber Based
Water Resistant
Freezer
Tamper Evident
LABEL RESISTANCE SUPPLYLINE CAN OFFER
Chemicals
Handling
Scuff Proof
Extreme High Temperature
Moisture
Sea & Salt Water (BS5609 Standard)
Extreme Low
Outdoor Exposure
Solvents
Grease
Scratch Proof
UV Exposure
PRINTER & CODING RIBBONS SUPPLYLINE CAN OFFER
Coding Ribbons Colours
Full/Resin Ribbons
Coding Ribbons Full/Resin
Hot Foil Ribbons
Coding Ribbons Wax/Resin
Near Edge Wax/Resins Ribbons
Cold Stamping Ribbons
Near Edge Full/Resins Ribbons
Colour Ribbons (Primary & Metallic)
Premium Wax Ribbons
Chemical Ribbons (chemical resistant)
Standard Wax Ribbons
Enhanced Wax Ribbons
Washable Ribbons (Textile / Clothing Printing
Our ribbons can meet the following certifications :
Food Contact Europe
RoHS
Halogens
Heavy Metals
Marine shipping (BS5609)
California Proposition 65
REACH/SVHC
Food Contact USA
Print durability (UL)
Drug Master File