Retail

Supplyline either directly or through our partners supply a number well known retail companies that include The Body Shop / Lakeland / Mothercare & Waitrose to name a few.
We supply many more companies like these in this industry but due to the sensitive nature of their business and our relationship with them we would only discuss these details directly with serious end user enquiries, which we would welcome.
If you want to find out why so many companies in the retail sector trust and deal with SupplylineID please get in touch.
At Supplyline we understand the importance of deciding on your new retail labels, that why we stock so many variants of label materials and can offer many different methods of printing, so that we can offer exactly what it is you originally envisioned as opposed to compromising based on our capabilities. Call us today for honest and experienced advice on how we would achieve the end result you're looking for.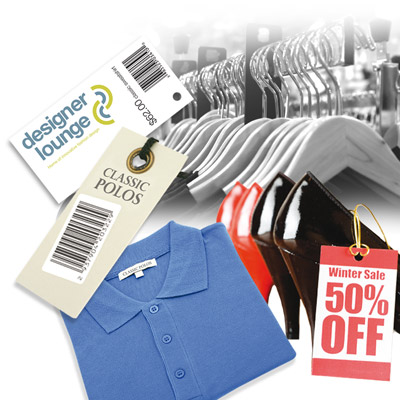 LABEL TYPES FOR RETAIL FROM SUPPLYLINE ID
Promotional Labels Peel n Reveal
With an ever growing need to give your customers more information or to promote your company or product, but with limited space to display it all we offer the fantastic "Peel n Reveal" labels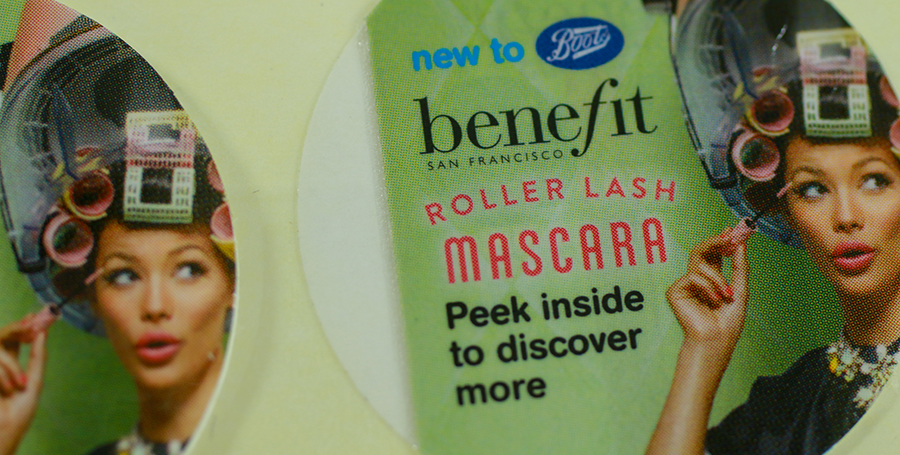 Pricing Labels
we can manufacture an array of pre-printed promotional and pricing labels for you as well as 1, 2 and 3 line pricing gun labels for variable text input on your site. They can be made with permanent adhesive or peelable for easy removal.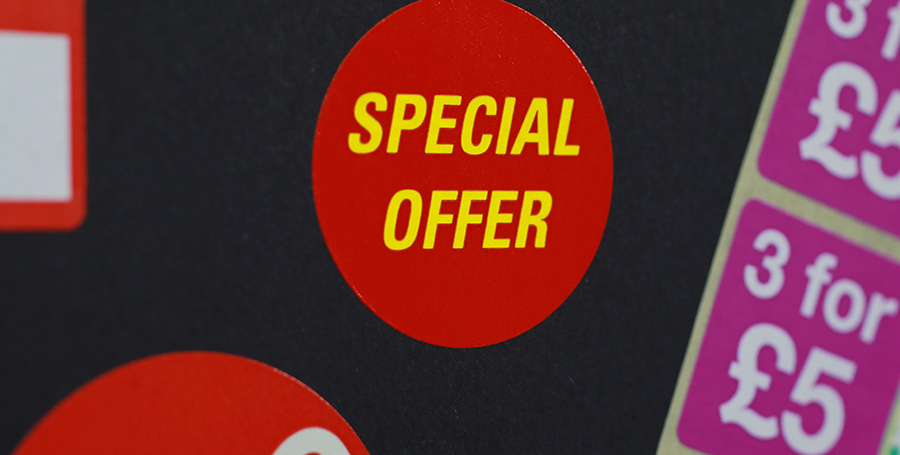 QR Code labels
QR barcodes are a great way to store lots of information about your product that's available via a single scan; virtually any device with a camera can do it. You can also set up your barcode to take the scanner to a website or specific page.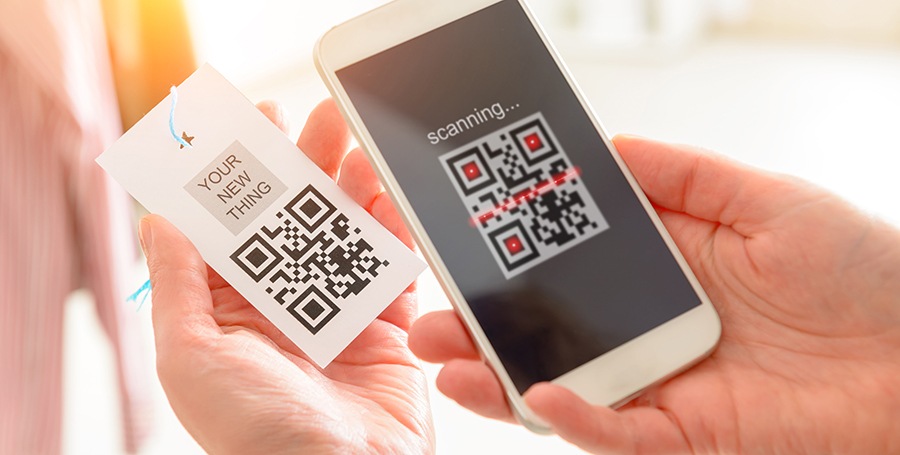 Clear labels
The transparent effect can help give an even more professional look to any packaging or product. Often used to indicate a size, colour or type of garment either directly onto the cloths or on the clear packaging for retail.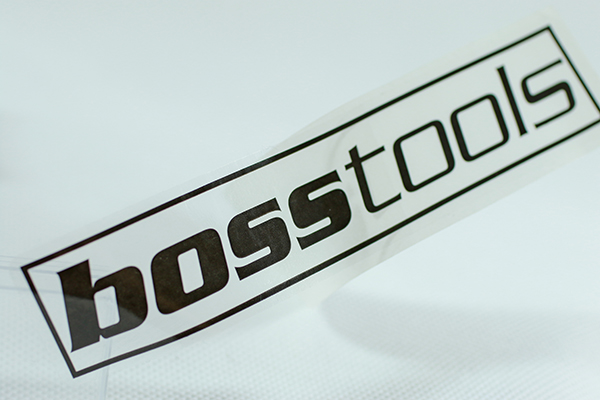 Tags & Tickets
Supplyline can produce Tags & Tickets in any colour or design. These include Kimble or Retail Tags we have over 60 cutter sizes to choose from or can make any size or shape you need. We can offer standard perf in between or with 2 or 3 separate perf's allowing for price information to be separated after sale for gift giving allowing the Tag to be left on for easy returns.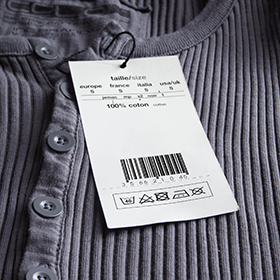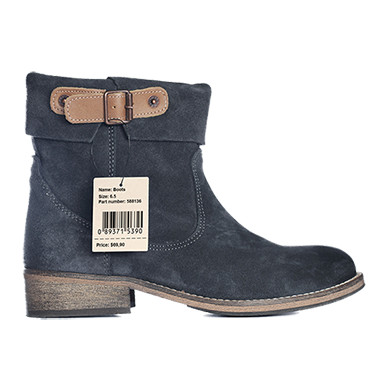 Printed Labels
Supplyline can produce labels in any colour of your choice from 1 to 8 different colours with flexographic (high volume orders) and photo quality print with digital labels (economical up to approx 10k labels of 1 type)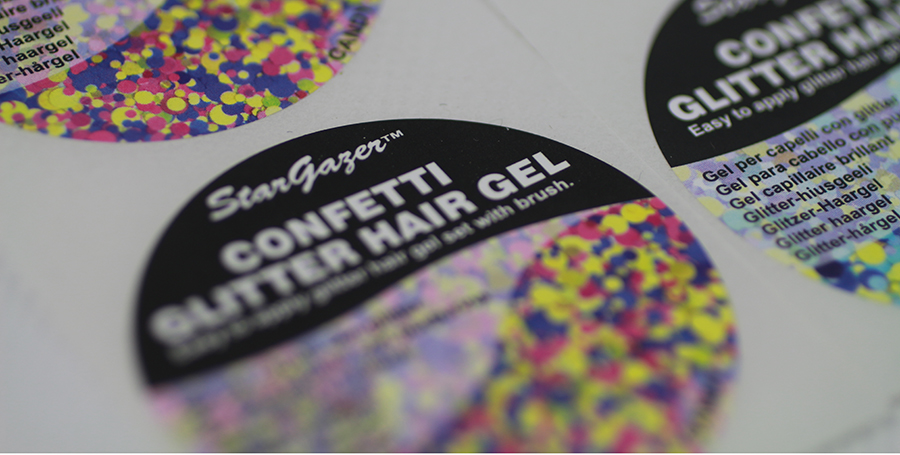 Matt or Gloss Finish
there is a label substrate to suit your preference whether you would like a high gloss finish or a more traditional looking paper-matt.
Shaped Labels
Shaped labels are a great way to label packaging that is outside the norm, not to mention make your product stand out from your competitors. Shaped labels can also be a way to match the particular style of the rest of your packaging.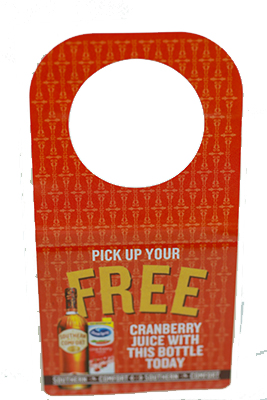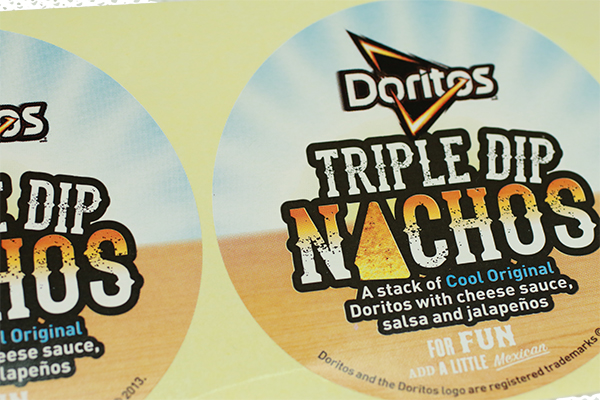 Seals & Tabs labels
When you need a box or your packaging to have a decent clear seal that will hold for the life of the product, then look no further than Supplyline's clear seals, we have researched over a number of years the very best product for this job and supply millions of these labels every month. We offer a range of circles and rectangles to all sorts of companies to help keep your product sealed and secure. We can offer these either plain or printed.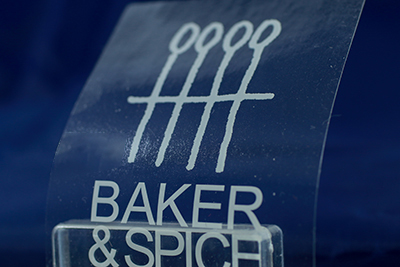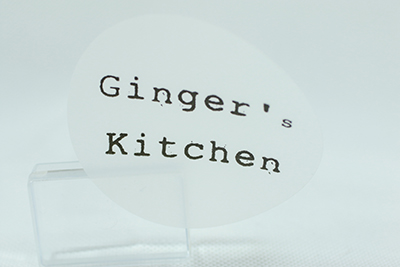 Removable Labels
For temporary labelling, whether it's a location label warehouse, a price label on an item of clothing or a shipping label that can be removed without ruining the packaging.

Varnished labels
Varnished labels can be found mostly in situation where a label needs extra protection from certain elements, such as UV exposure, water resistance, chemicals or solvents.
Water-Resistant Labels
There are labels out there that are 100% waterproof but when you need a more cost effective label solution for bottles and jars, we offer splash-proof materials with a light layer of varnish to help avoid smudging of ink or destruction of the label. We would also recommend using them on plastic or metal containers/crates.
Bottle & Jar labels
Your bottle or jar labels can be specified to be any size, colour or shape with a multitude of different materials to choose from to match your needs for water proof/resistance, gloss or matt finish on paper or even a clear label for a transparent effect.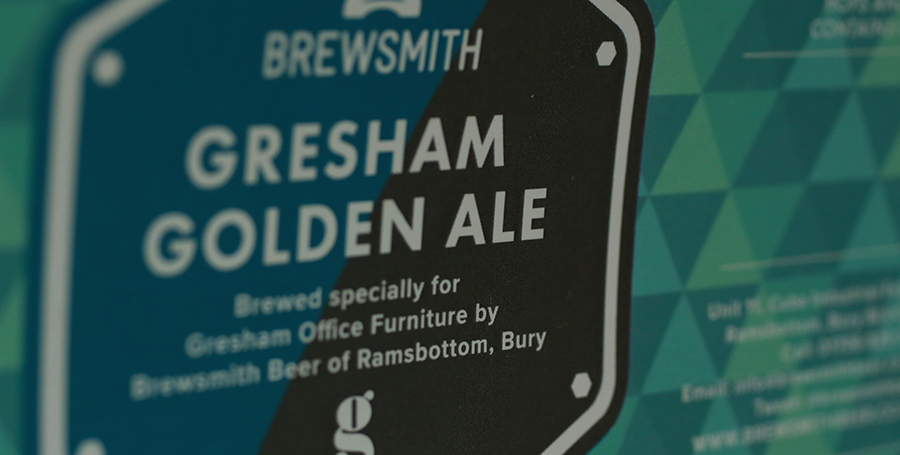 Supplyline "The Supply Chain Experts" can also be of use in the warehouse & distribution side of your operation, we can supply your plain / shipping labels, barcode printers, barcode scanners and warehouse terminals.
Keep your warehouse moving and your costs down, Supplyline also offer a fix & repair service for existing or old warehouse terminals and printers. This begins with free diagnostic testing for any number faults or issues with a full diagnosis with a cost of repair. All of our repairs carry our 90 day no fuss warranty.
LABEL TYPES & MATERIALS WE USE
3M Polyester
Ink Jet Receptacle
Recyclable Labels
A4 Laser Labels
Jet Gloss 90
Sheet Labels
Anodised Aluminium
Laser Labels
Sprocket Fed
Blockout/Blackout
Loop Tags
Tags
Clear laminates
Metallised Silver/Polyester
Tamper Evident
Clear PE
Oven Proof
Tactile
Clear PP
Paper Direct Thermal (Eco or Topcoat)
Tickets
Domed
Paper Thermal Transfer (Matt Vellum or Gloss)
Vinyl
Dot Matrix Labels
Polyester (PET)
Void
Fabric & Woven Labels
Polyethylene (PE)
Ultra Destruct
Fan Fold Labels
Polypropylene (PP)
Window Stickers
Fan Fold Tags & Tickets
PVC
Garden Centre Tags
Peel & Reveal
ADHESIVES WE USE
Acrylic based
High Tack
Ultra High Tack
Blockout / Blackout
Peelable
Ultra Low Tack
Chilled
Permanent
Void
Fastyre
Rubber Based
Water Resistant
Freezer
Tamper Evident
LABEL RESISTANCE SUPPLYLINE CAN OFFER
Chemicals
Handling
Scuff Proof
Extreme High Temperature
Moisture
Sea & Salt Water (BS5609 Standard)
Extreme Low
Outdoor Exposure
Solvents
Grease
Scratch Proof
UV Exposure
PRINTER & CODING RIBBONS SUPPLYLINE CAN OFFER
Coding Ribbons Colours
Full/Resin Ribbons
Coding Ribbons Full/Resin
Hot Foil Ribbons
Coding Ribbons Wax/Resin
Near Edge Wax/Resins Ribbons
Cold Stamping Ribbons
Near Edge Full/Resins Ribbons
Colour Ribbons (Primary & Metallic)
Premium Wax Ribbons
Chemical Ribbons (chemical resistant)
Standard Wax Ribbons
Enhanced Wax Ribbons
Washable Ribbons (Textile / Clothing Printing
Our ribbons can meet the following certifications :
Food Contact Europe
RoHS
Halogens
Heavy Metals
Marine shipping (BS5609)
California Proposition 65
REACH/SVHC
Food Contact USA
Print durability (UL)
Drug Master File