Shipping

Supplyline deal with a number of Transport & Courier companies like DSV, Palletline & The Post Office.
We supply many more companies like these in this industry but due to the sensitive nature of their business and our relationship with them we would only discuss these details directly with serious end user enquiries, which we would welcome.
If you want to find out why so many transport companies trust and deal with SupplylineID please get in touch.
Supplyline "The Supply Chain Experts" can also be of use in the warehouse & distribution side of your operation, we can supply your plain / shipping labels, barcode printers, barcode scanners and warehouse terminals.
Keep your warehouse moving and your costs down, Supplyline also offer a fix & repair service for existing or old warehouse terminals and printers. This begins with free diagnostic testing for any number faults or issues with a full diagnosis with a cost of repair. All of our repairs carry our 90 day no fuss warranty.
LABEL TYPES FOR THE SHIPPING INDUSTRY FROM SUPPLYLINE ID
Shipping label printing
Transport conditions and numerous stages of handling generate abrasion and impact between packages which may degrade the printed message or leave marks on the label. For international logistics operations, and depending on the mode of transport, labels may be temporarily exposed to the weather such as UV light or humidity.
Without a specially designed print solution, logistics information and traceability data may be erased and cause delivery delays and even product losses.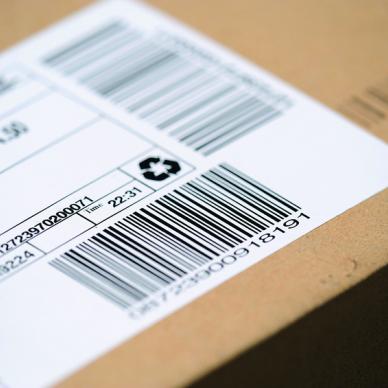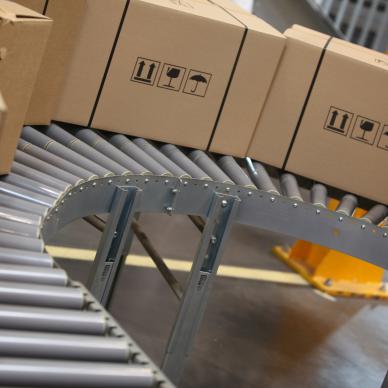 Odette Shipping Labels
Odette Transport Label (OTL3) V3. 1. This Odette standard describes the dimensions and the data areas of a label, which will be used by a supplier to provide information about transport/handling units and packaging units being shipped to a customer, according to the agreement between trading partners.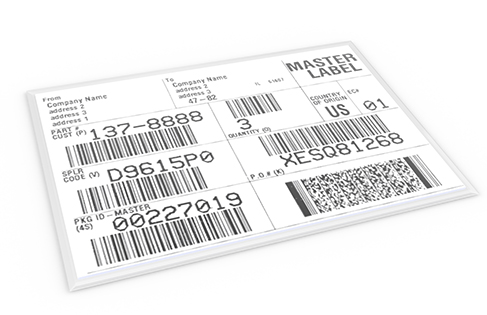 The product identification and traceability label
The shipping label is the central element ensuring product identification and traceability. At all times it must be visible to the naked eye and barcode reader. To guarantee the reading quality of such information it is important to select the right print technology, label and ink (ie label materials for Direct Thermal or Thermal Transfer Printing).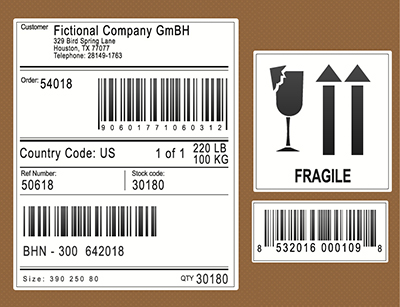 Piggy Back or Multi-Part Labels
These labels are great for when space is at a premium or for multiple purposes like receiving and returning of packages or boxes via couriers, these clever 2 or 3 layered labels allow for easy separation and re-application of barcode labels used for tracking and tracing items or consignments going to or from customers.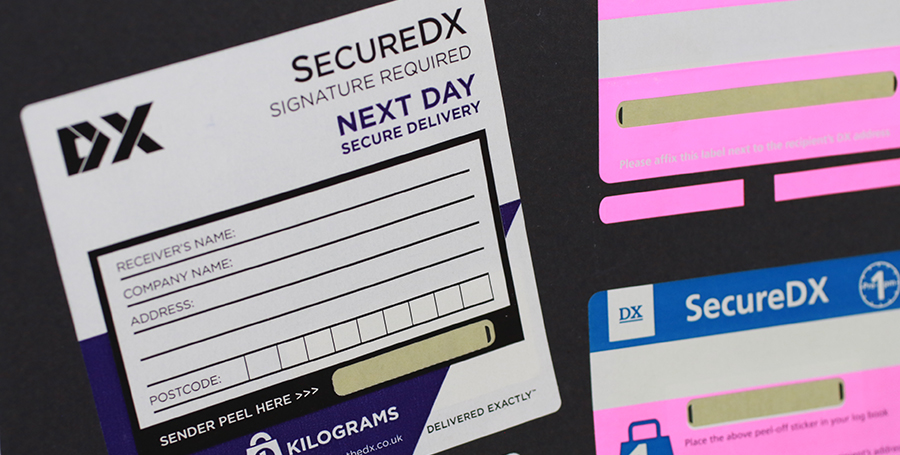 Sequential Number or Barcode Labels
These labels are great for tracking and tracing either for products or for consignments, we offer a range of services for pre-printed labels where we can hold stock and work from your existing databases or spreadsheets, to offering complete systems for you to print, scan and track your own in house.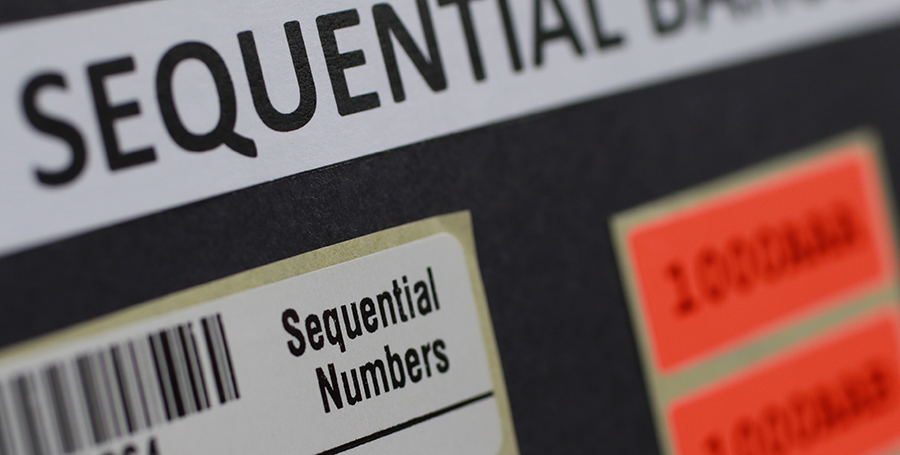 LABEL TYPES & MATERIALS WE USE
3M Polyester
Ink Jet Receptacle
Recyclable Labels
A4 Laser Labels
Jet Gloss 90
Sheet Labels
Anodised Aluminium
Laser Labels
Sprocket Fed
Blockout/Blackout
Loop Tags
Tags
Clear laminates
Metallised Silver/Polyester
Tamper Evident
Clear PE
Oven Proof
Tactile
Clear PP
Paper Direct Thermal (Eco or Topcoat)
Tickets
Domed
Paper Thermal Transfer (Matt Vellum or Gloss)
Vinyl
Dot Matrix Labels
Polyester (PET)
Void
Fabric & Woven Labels
Polyethylene (PE)
Ultra Destruct
Fan Fold Labels
Polypropylene (PP)
Window Stickers
Fan Fold Tags & Tickets
PVC
Garden Centre Tags
Peel & Reveal
ADHESIVES WE USE
Acrylic based
High Tack
Ultra High Tack
Blockout / Blackout
Peelable
Ultra Low Tack
Chilled
Permanent
Void
Fastyre
Rubber Based
Water Resistant
Freezer
Tamper Evident
LABEL RESISTANCE SUPPLYLINE CAN OFFER
Chemicals
Handling
Scuff Proof
Extreme High Temperature
Moisture
Sea & Salt Water (BS5609 Standard)
Extreme Low
Outdoor Exposure
Solvents
Grease
Scratch Proof
UV Exposure
PRINTER & CODING RIBBONS SUPPLYLINE CAN OFFER
Coding Ribbons Colours
Full/Resin Ribbons
Coding Ribbons Full/Resin
Hot Foil Ribbons
Coding Ribbons Wax/Resin
Near Edge Wax/Resins Ribbons
Cold Stamping Ribbons
Near Edge Full/Resins Ribbons
Colour Ribbons (Primary & Metallic)
Premium Wax Ribbons
Chemical Ribbons (chemical resistant)
Standard Wax Ribbons
Enhanced Wax Ribbons
Washable Ribbons (Textile / Clothing Printing
Our ribbons can meet the following certifications :
Food Contact Europe
RoHS
Halogens
Heavy Metals
Marine shipping (BS5609)
California Proposition 65
REACH/SVHC
Food Contact USA
Print durability (UL)
Drug Master File