TSC Alpha 30L and Alpha 40L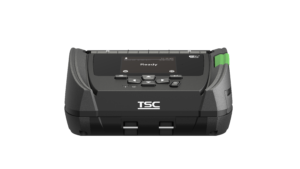 The newly released TSC Alpha 30L and Alpha 40L Mobile Barcode Label printer is now available to buy on the Supplyline website.
The Alpha-30L is an industrial grade mobile barcode label printer capable of working with almost any mobile printing application where you need quick, simple receipts and labels on demand, whilst the Alpha-40L is direct thermal mobile label printer featuring a rugged design and reliable performance that will continue to operate long after other devices might have failed. The 40L helps to reduce running costs and to avoid downtime.
Sophisticated TSC Sense Care
TSC Sense Care is a function that can auto scan and detect printhead bad dots during the printing process and monitor smart battery to ensure full shift productivity, reduce total cost of ownership and avoid downtime.
Seamless Mobility Communication
Alpha-30L and Alpha-40L support MFi Bluetooth® 5.0 which enables compatibility with different platforms. The ac band Wi-Fi with fast roaming and enterprise-grade security ensures reliable wireless operation
Full Line of Accessories
The Alpha-30L and Alpha-40L provides a full line of accessories to assist in performing diverse labeling tasks while on the go. Accessories include a complete forklift and vehicle accessory solution that allows users to integrate the Alpha-30L and Alpha-40L Mobile Barcode Printers onto a forklift with intuitive RAM mount components.
Dynamic Remote Printer Management
SOTI Connect and TSC Console provide enterprise printer management to manage multiple tasks, reduce maintenance costs and avoid downtime of business-critical devices.
Industry-specific Durability Standards
The Alpha-30L and Alpha-40L have been tested to MIL-STD-810G military standards for drop and vibration, and can withstand 1.0 m (3.3 ft) tumble and a drop test of 1.8 m (6 ft) without protective case and 2.5 m (8.2 ft) with protective case. The Mobile Barcode Printers are rated IP54 for dust and water resistance.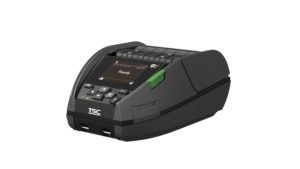 Integrated Software Pack
TSC offers an advanced software pack for integrated solutions for customized label creation from different platforms.
Now available for both iOS and Android™ users
OPOS drivers for POS applications
Compatible with CPCL and ESC-POS printer languages
Check out the full range on our site for the Alpha 30L and Alpha 40L mobile barcode label printer.