What's the difference between a 203dpi or 300dpi Printer or Printhead?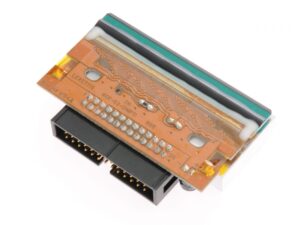 So you are buying a printer, and there are options for a 203 dpi or 300 dpi, but what do they mean, and what do you need?
DPI – Dots Per Inch, refers to the number of pixels that are printed per inch. The higher the DPI the better the printer resolution, leading to clearer and sharper prints. The two main dpi sizes are 203, and 300 but there are 600 dpi printers on the market.
What Printer Resolution Do I Need?
When deciding on the resolution you need, there are four things to consider.
Print speed – the higher the DPI, the slower the print speed.
Size of text – the smaller the print of the text or symbols used, the higher the DPI needed to ensure legibility.
Clarity and readability – the higher the resolution or DPI the sharper the image printed.
Price – higher DPI resolution printers cost more and replacing the printhead costs more.
A print resolution of 203dpi is ideal for shipping labels, barcodes and text. 203 dpi allows for faster printing, and will produce a barcode that is readable on virtually all scanners.
A print resolution of 300 dpi gives clearer, sharper text, and is ideal for almost all labels sizes, the print quality works perfectly for small fonts, barcodes and graphics.
203 dpi
PROS
Cheaper
Quick print speed
Ideal for industry settings
CONS
Larger text needed as resolution not so good
300 dpi
PROS
Average of 4″ per second print speed
Perfect for smaller labels
Easily read on 1D and 2D Barcodes
CONS
Expensive