Zebra launch ZD421 Desktop printers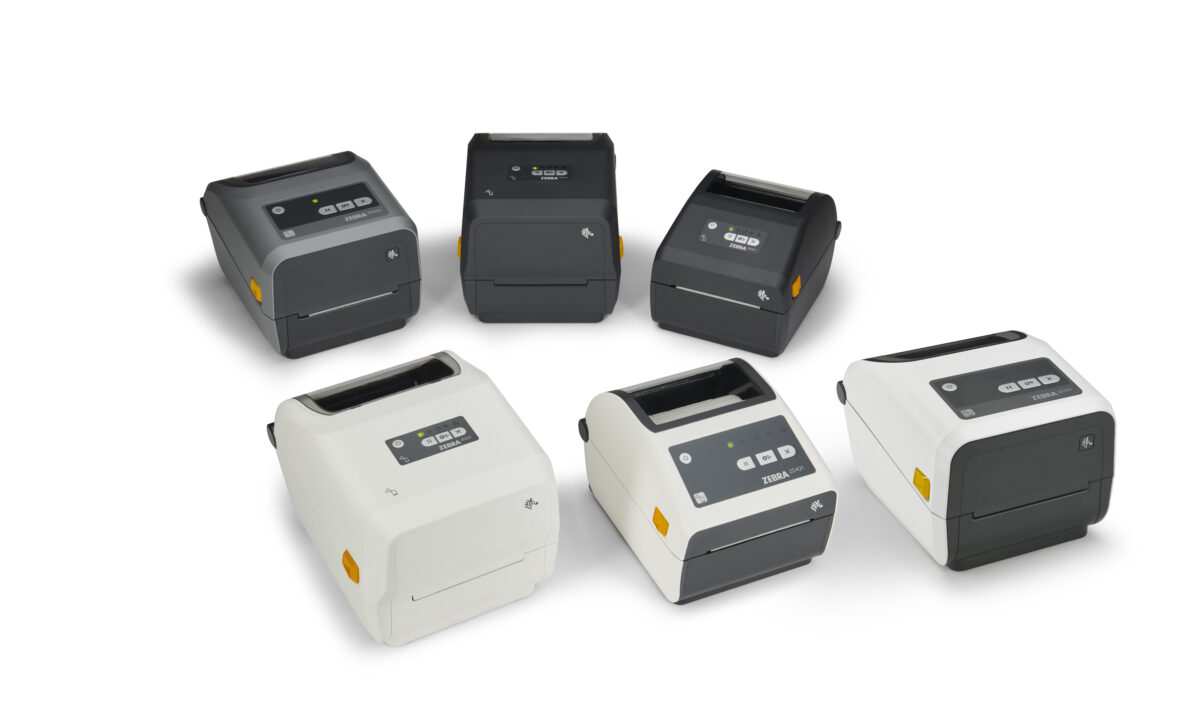 Zebra's innovative ZD421 4″ desktop printer is the ideal choice for sustainable label printing in retail, hospitality, transportation & logistics, light manufacturing, or even in healthcare. It is available in your choice of direct thermal, thermal transfer, ribbon cassette or healthcare (ZD421-HC) models to meet the extensive requirements of different applications. All of the models are compatible with all Windows, Android or iOS devices and achieve a maximum print speed of 152 mm/sec. at 203 dpi or 102 mm/sec. at 300 dpi.
Depending on the needs, connect the ZD421 to existing wired and wireless networks, or directly to a PC. It is equipped with USB and a USB host, as well as Bluetooth Low Energy (BLE) and NFC, standard. Optionally, expand it to include Ethernet, serial, Wi-Fi 802.11ac and Bluetooth 4.1 interfaces. It is easy to operate via 3 buttons and the current printer status may be viewed at any time via five integrated LEDs. Plus, the movable media sensor ensures high compatibility as well as almost free media selection.
Additionally, Zebra has ensured that the ZD421 is transformable into a portable printer, if desired, for example via the optional carrying case. The convenient battery option provides enough power for an entire shift, reducing work steps and increases productivity. Plus, the printer's compact footprint also makes it easy to transport. The direct thermal model measures 220.8 x 177.5 x 150.7 mm (W x D x H) and weighs only 1.35 kg, while the thermal transfer model measures 267 x 202 x 189 mm (W x D x H) at 2.05 kg, and the ribbon cassette model 254 x 202 x 177 mm (W x D x H) with 2.3 kg.
The ZD421 is supported by the various tools of the Link-OS-based Zebra »Print DNA«. These include the »PrintSecure« security tool and the »Printer Profile Manager Enterprise« management tool.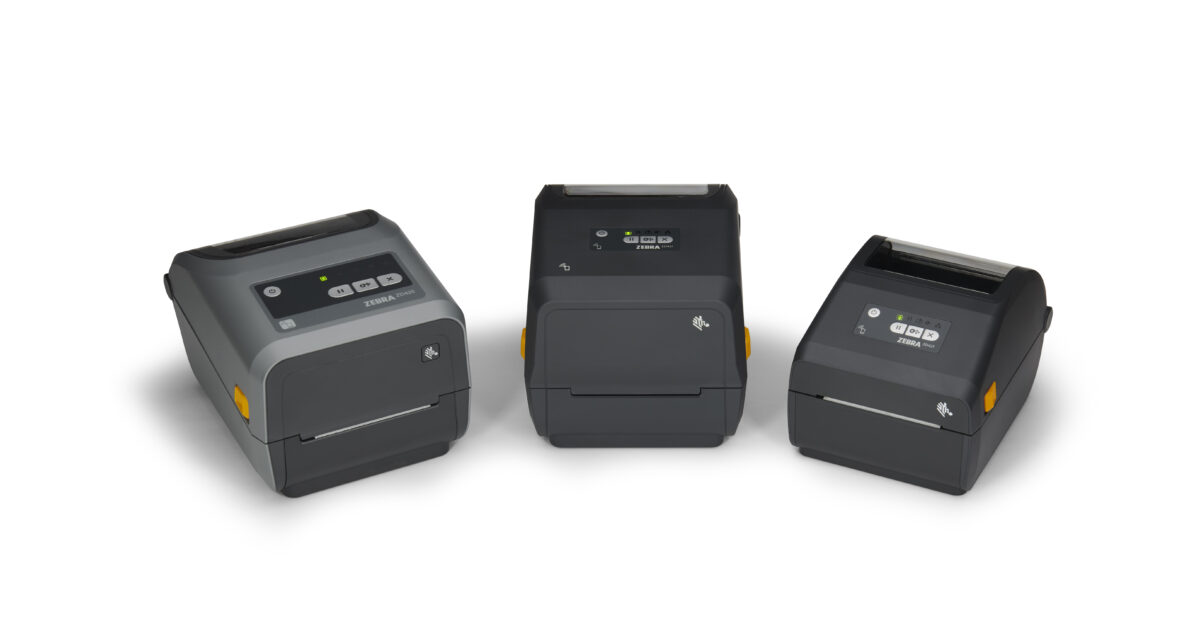 Innovative Features of the ZD421 Series Advanced Desktop Printers
Engineer to be Easy and Secure
The ZD421 is intuitive and frustration-free, for every user. With Print DNA and setup wizards, it's easy to install and start printing quickly. Manage onsite or remotely using the robust, web-based management tool. Use Print Touch with NFC to pair and print or access how-to-videos. Plus, PrintSecure provides unmatched security for peace-of-mind protection.
Flexibility to Add Features Later
The ZD421 provides field upgradeable connectivity and media handling options to grow with your customer's business. This includes 802.11ac + Bluetooth, Ethernet and serial, peeler and cutter. Also, the battery and carrying case make these printers a transportable printing solution.
Includes All the Right Features
The ZD421 offers advanced features to set it apart, including five status LED icons and a 3-button user interface, movable sensor for greater media flexibility, fast print speeds, 300 or 74 meter ribbon capacity, PDF Direct, ZebraDesigner Essentials label designer, and optional 300 dpi resolution. The ZD421 is available in thermal transfer, direct thermal, healthcare and ribbon cartridge models, all backed by 2-year warranty.
Speaks Your Language
Deploy the ZD421 into existing printer fleets with confidence. It supports both EPL and ZPL printer languages and can even emulate other printer languages using the Virtual Devices on-printer app, part of Zebra's Print DNA. And, customers can keep using their current label formats and applications—no modification needed.
Groundbreaking Cartridge for Instant Ribbon Changes
The ZD421 is the only thermal transfer printer to offer a ribbon cartridge that takes just a few seconds to load with fool-proof instant loading. The smart chip in the ribbon lets the customer know when to replace the cartridge.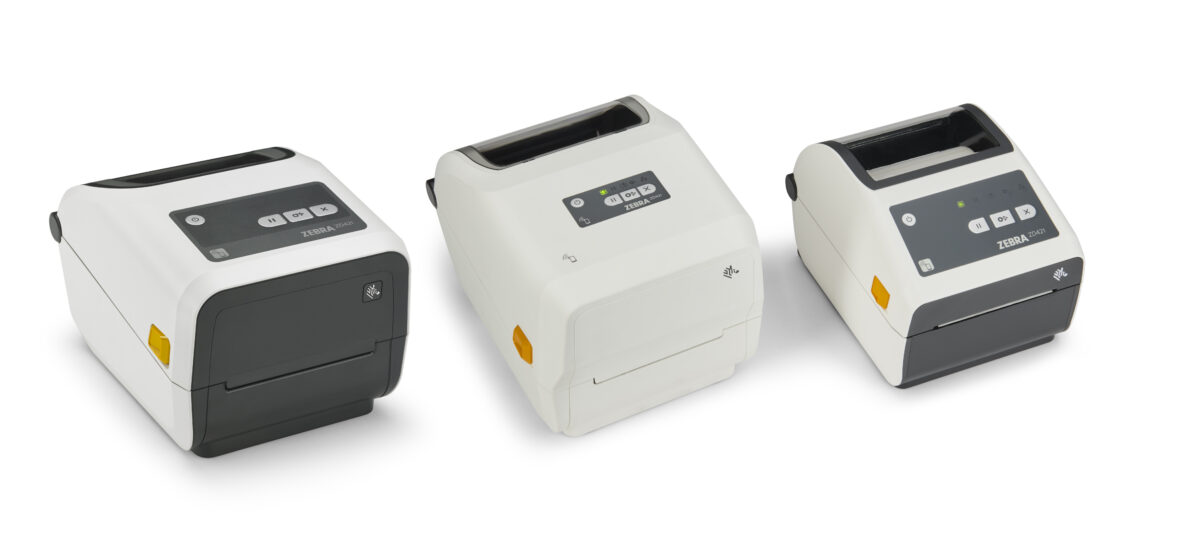 Ready for Tomorrow's Technology
Technology is constantly and rapidly advancing. Replacing outdated equipment is costly. Be ready for what's next with the intelligent printer that's engineered to evolve. The ZD421 includes a new innovative architecture to power ever-expanding printer capabilities.
These printers are available in Standard and Healthcare variants, both having Direct Thermal and Thermal Transfer options.