Zebra launches new rugged industrial barcode scanner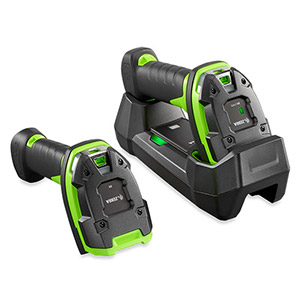 Pre-order with Supplyline, the new Zebra DS3600-KD rugged industrial barcode scanner
With an integrated display and keyboard, the durable DS3600-KD 2D Zebra industrial barcode scanner makes work in the warehouse more efficient.
A compact backlit keyboard and clearly arranged colour display ensures the scanner is easy to operate. This allows for more accurate picking, stocking and storage tasks.
The scanner is impact-resistant from 3 m. Thanks to its PowerPrecision+ battery, it captures up to 60,000 barcodes on just one battery charge. This includes damaged barcodes and those behind shrink wrap. Plus, it scans photos and automatically analyses GS1 label data.
Key points
Ultra-Rugged Design
Superior Performance
Unrivaled Manageability
A New Class of Bluetooth Cordless Freedom
Features
Wireless industrial scanner with a compact keyboard and colour display
Captures all 2D barcodes up to 2.1 m away
IP65-/IP68-certified, impact-resistant from 3 m onto concrete
Power-Precision+ battery (up to 60,000 scans per battery charge)
Supports Zebra DataCapture DNA
Check out the full details for the Zebra DS3600-KD rugged industrial barcode scanner on our site.
For more updates and information, follow Supplyline on Twitter and check out Supplyline on Facebook!