LS2208, Black with Stand USB Kit
£78.05 inc VAT£65.04 excl VAT
Black with Stand USB Kit: LS2208-SR20007R Scanner, CBA-U01-S07ZAR USB Cable, 20-61019-02R Stand
Delivery time: Call for lead-time
Zebra LS2208 Handheld 1D Laser Barcode Scanner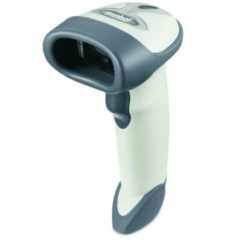 View Details
The Zebra LS2208 handheld barcode scanner, is small, lightweight and gives excellent 1D scanning results and productivity at a reasonable price.
This small, lightweight scanner will help your customer increase productivity at the retail point of sale and in the stockroom, allow them to efficiently manage medications and control inventory in medical facilities, and help them track assets and inventory.
Whatever the application may be, the Zebra LS2208 handheld barcode scanner offers a durable design to reduce downtime and keep maintenance costs to a minimum.